We are looking forward to you!
Please read our Corona Hostel FAQ. Here you can find up to date info about the Corona situation in Dresden
Book without risk! With direct bookings via our website (yes, exactly this one) you can cancel completely free of charge up to two days before arrival.
We do our best to do adjust our services to the unusual situation. We have implemented the following hygienic measures:
We always adapt our daily cleaning to the current guidelines of the RKI.
Of course, we will check for you whether your stay is permitted on the basis of the applicable regulation and will inform you immediately.
In the common area, all tables are 1.50m apart.
The occupancy of our rooms in the corridors is based on the best possible distance from each other.
We welcome you at the reception at a reasonable distance and of course with a mask.
As few strangers as possible sleep together in one room. Families, friends etc. sleep together.
Each guest must fill out a registration form with their contact details.
Your team from the Hostel Mondpalast
Hostel Mondpalast – In the middle of life
Hostel Mondpalast offers a variety of rooms, all designed according to the different signs of the zodiac. There is a wide choice from single rooms to 10-bed dormitories. Some of the private small rooms have their own shower / WC. The beds are already made. Best of all, the hostel has its own bar! After the nightcap, its just one floor up to fall into your comfy bed.
Top Location
The hostel is located in the heart of Dresden's lively trendy district (the "Neustadt"). All pubs and some clubs are located in the vicinity. After going out in the evening, it is never far to your cozy bed. It only takes a few minutes to reach the beautiful banks of the Elbe and you can reach the impressive, historic old town and almost all attractions in 20 - 30 minutes on foot or in 10 - 15 minutes by tram. In addition, you can explore the great surroundings of Dresden: Meissen, the castles Moritzburg and Pillnitz and the "Saxon Switzerland", a small, very beautiful national park and a true paradise for climbers and hikers!
Here you will find directions to the hostel.
Pictures
Will be loaded, please wait...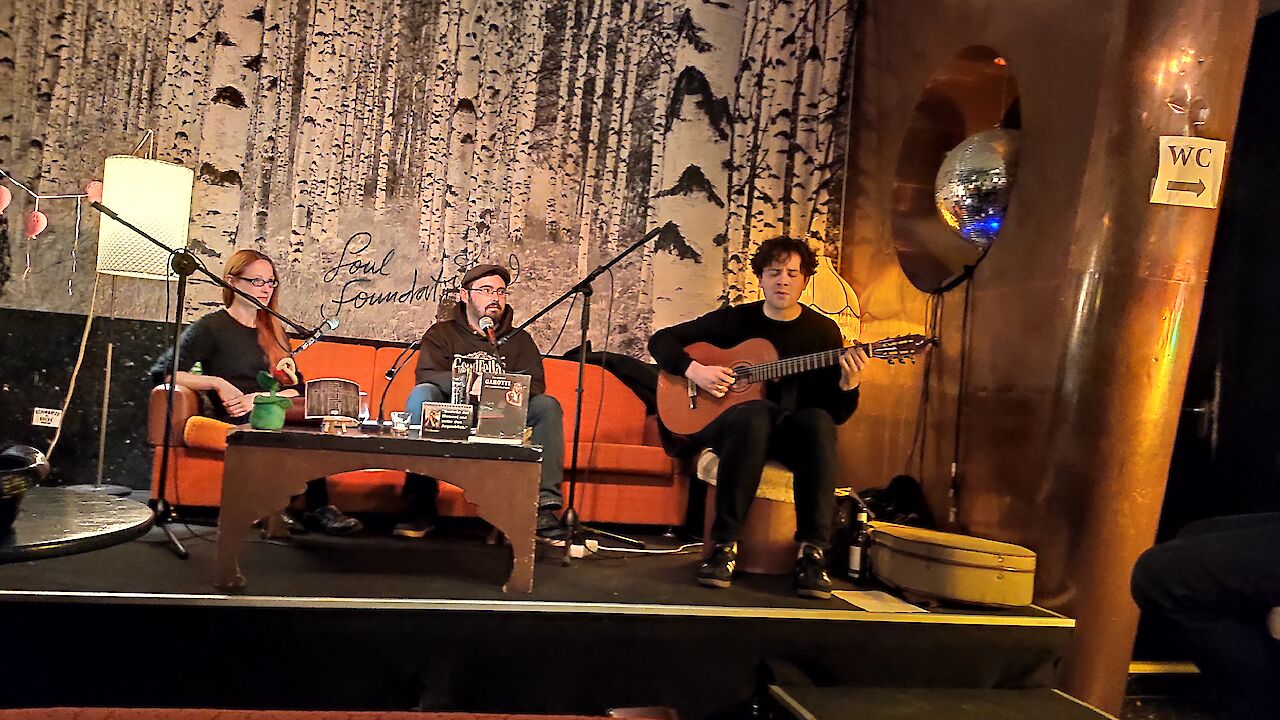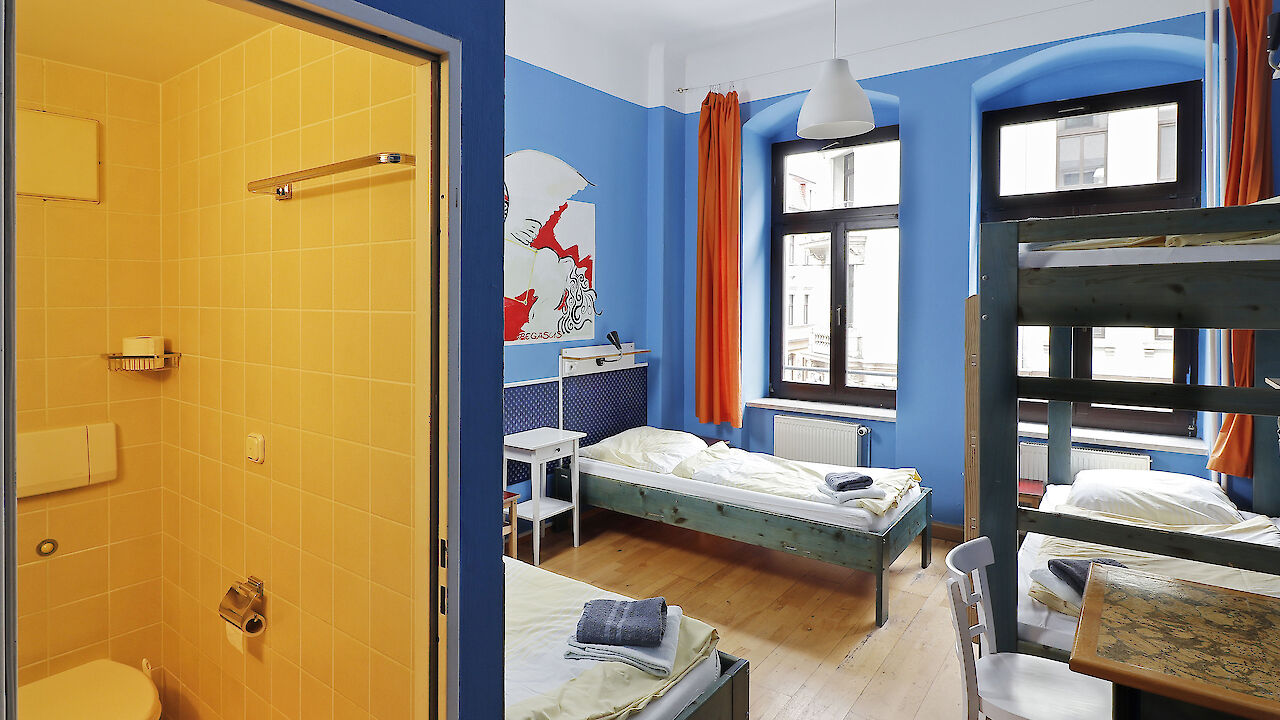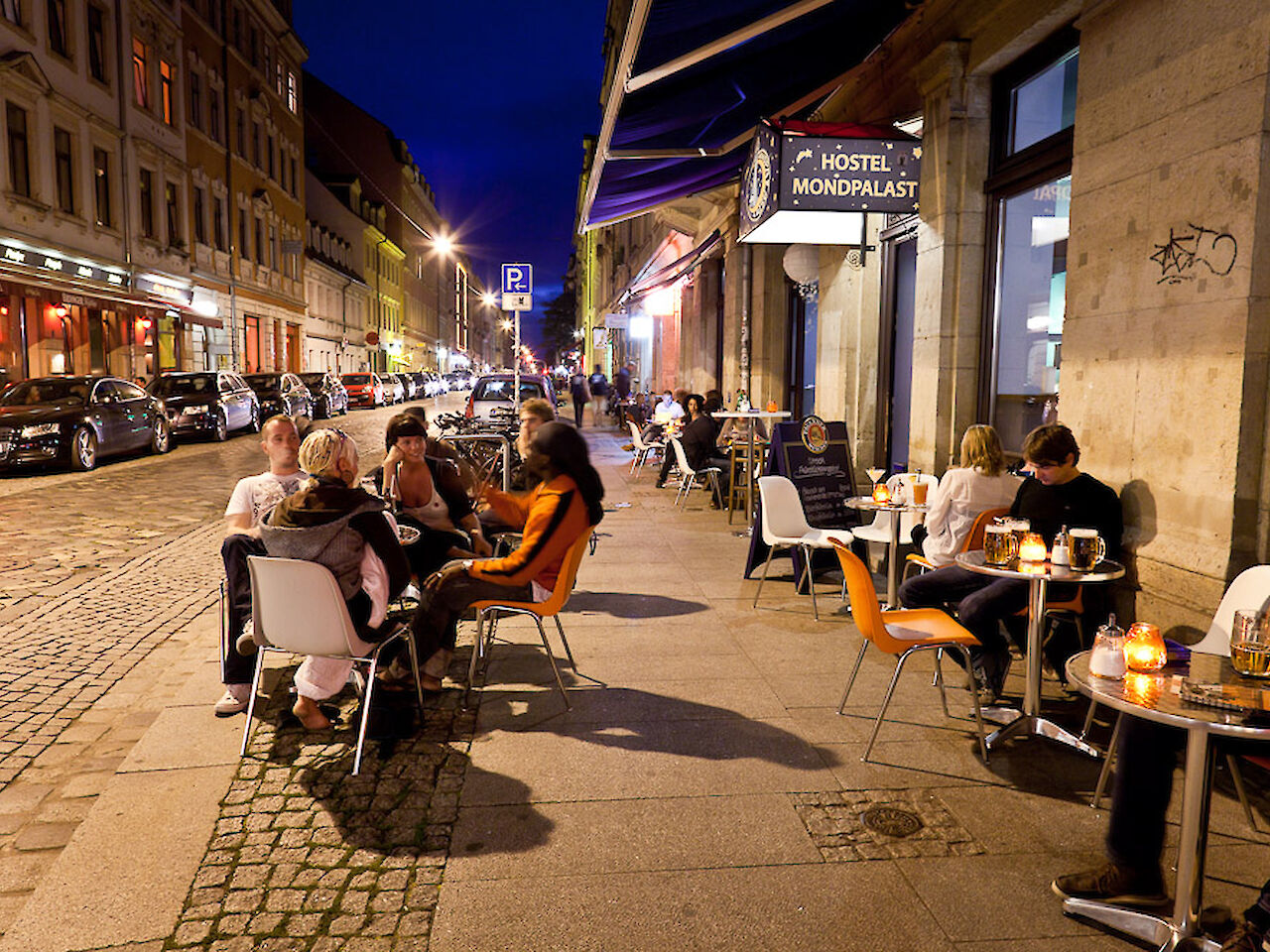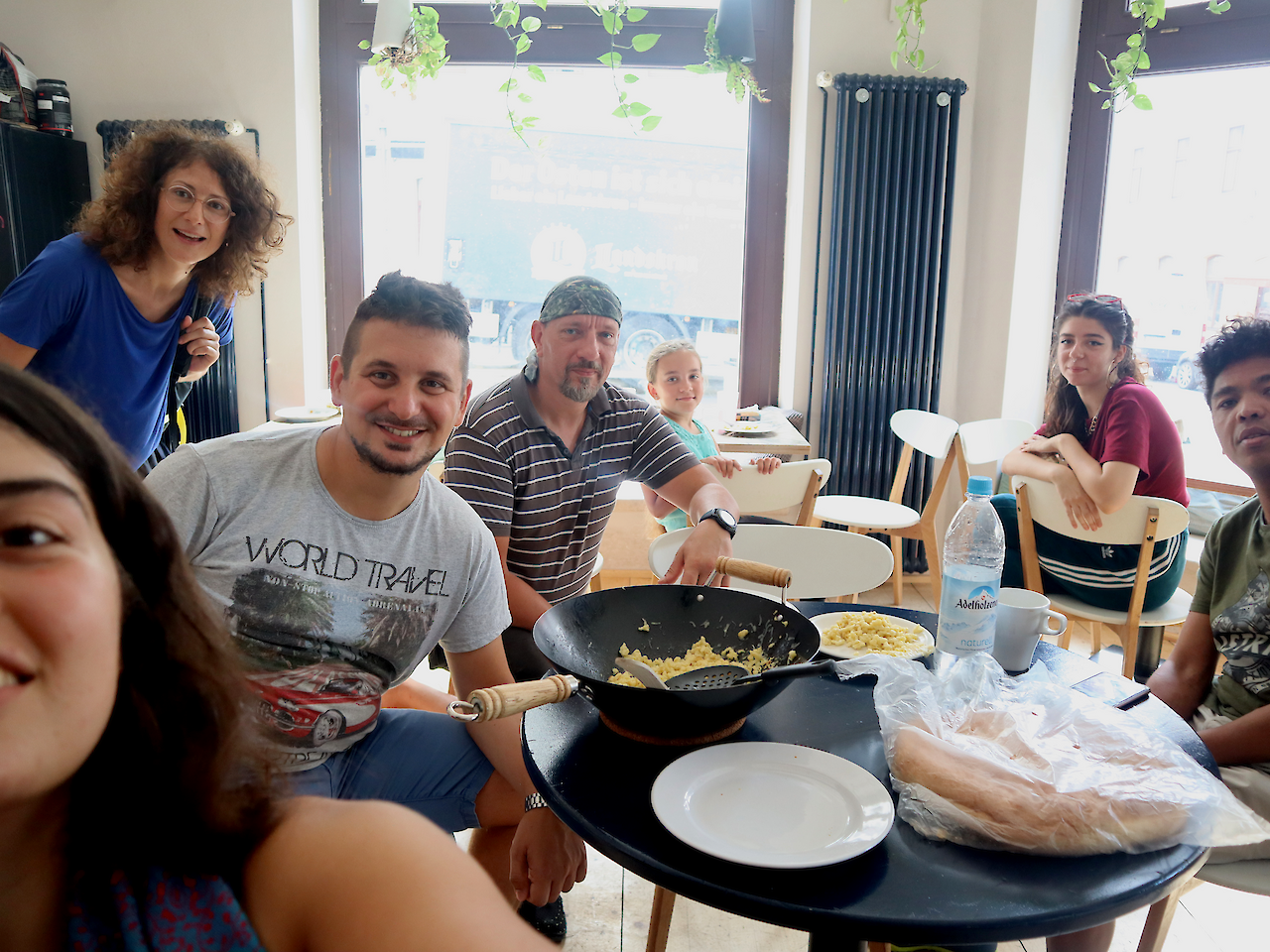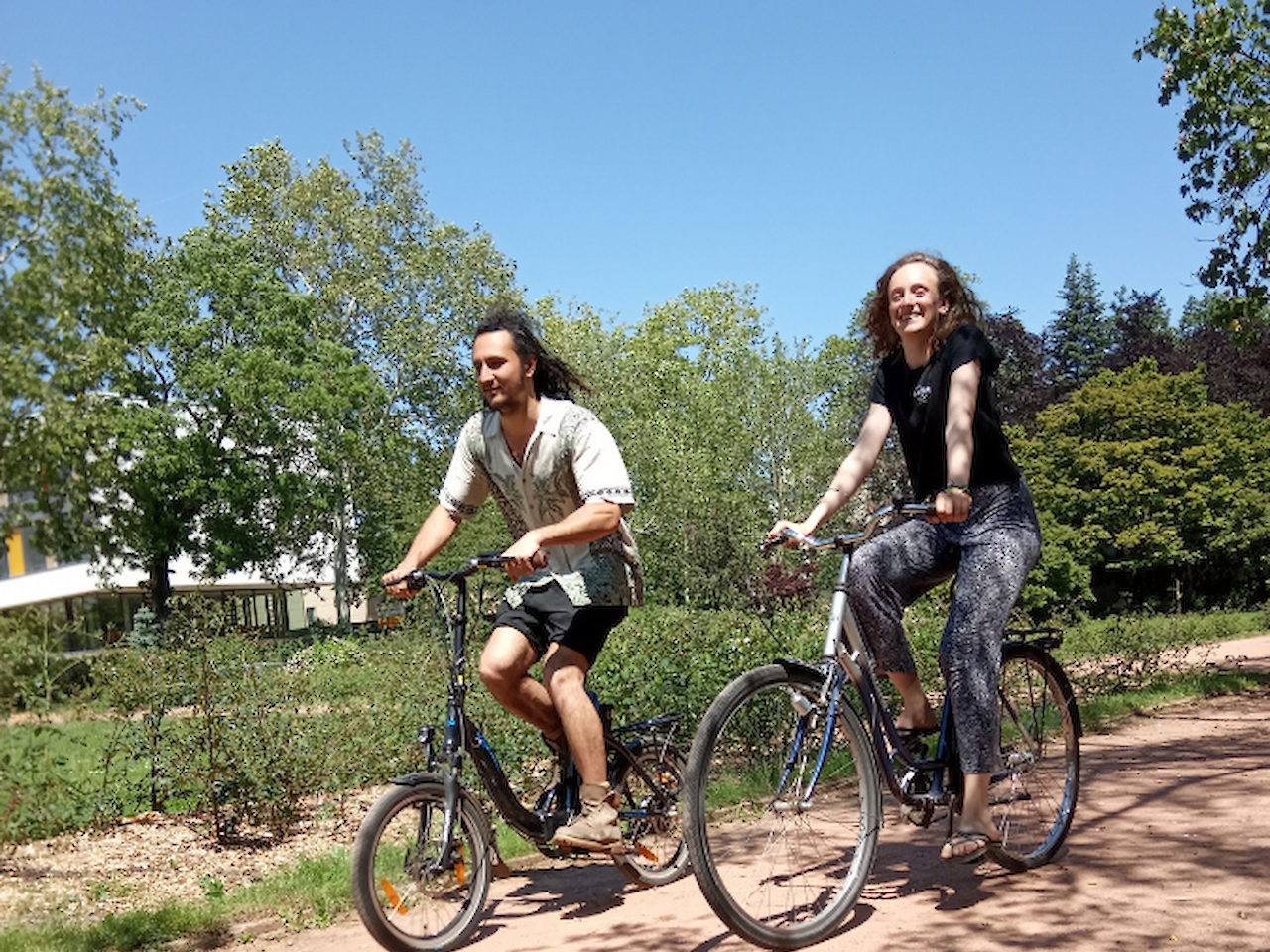 Low prices
You are on the right place: You will get the best price for your accomodation here on our own website. Guaranteed! Nowhere else on the Internet you will get the rooms/beds cheaper than here with a direct booking.
Our prices depend on season and occupancy. Please check your actual date for available rooms and the prices. If you are flexible in terms of time, it may also be worth to look for the best price on other days.
Bed linen €2.50 (once off, obligatory)

Late check-out until 13:00 €3 (per person)

Bicycle rental €7/day, E-Bike €12/day

Early check-in from 12:00 €3 (per person)
The city of Dresden demands from your guests an accommodation tax amounting to 6% of the accommodation costs. This is not yet included in the prices, as, for example, professionally arranged overnight stays or guests under 18 years of age are exempt from this tax. More info: http://dresden.de/beherbergungssteuer
Versatile service
Besides clean and comfortable beds at a central location in the heart of the trendy district the hostel has many more offers to make your stay in Dresden an all around successful experience:
Free, fast, reliable WiFi in all rooms

Completely equipped guest kitchen

24 hours access to the rooms

Multilingual local receptionist

Lockers in all dormitories

Reading lamps and socket for each bed

Safe and dry bicycle parking

Bicycle and e-bike rental

bus tickets for Flixbus all around Germany

Launderette directly opposite

Hiking maps and tips for excursions

Later check-out until 13:00 possible

Bed linen already covered on the beds

Iron, hair dryer and straightener, umbrellas....
Events in our bar
25.09.2021

Saturday

16:00
Neustadt Art Festival
16:00 - 17:00 Ines Herrmann [Singer-Songwriter] 18:00 - 19:00 Aluna [Singer-Songwriter] 20:30 - 21:30 Grimson [Konzert] https://neustadt-art-festival.de/location/hostel-mondpalast/
26.09.2021

Sunday

16:00
Neustadt Art Festival
16:00 - 17:00 Kai Schmerschneider [Singer-Songwriter] 18:00 - 19:00 Johnethen Fuchs & The Woods [Konzert] 20:00 - 21:00 Lucky Lonesome [Konzert] https://neustadt-art-festival.de/location/hostel-mondpalast/
14.10.2021

Thursday

18:00
Clothes Swap Party | Girls' Night Out in the Neustadt
Give your forgotten pieces a new lease of life and you might even find your new favourite fumble. 🤩 Clothes swap party: Good for the environment 🌍, your wallet 👛, your shopping addiction 🤪 You can expect: #girlyDrinks | trashy #90s music | lots of #clothes and of course lots of #fun What to bring: Women's clothes in size XS to XXL (sorry guys!), shoes or accessories AND (very important!) your best friend 👯♀️ >>> Maximum 10 items per person in good, clean condition with no holes or pilling; swap on a "leave one, take one" basis <<< https://www.facebook.com/events/557264855489670
Groups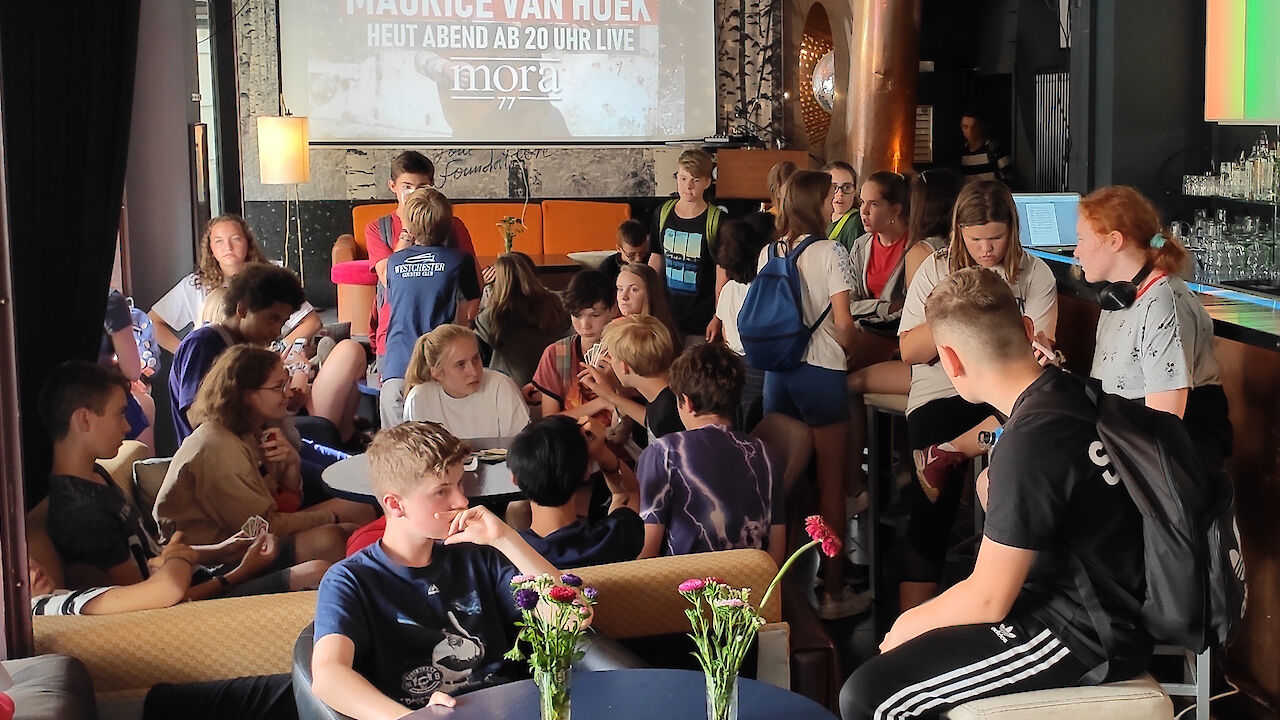 The hostel is suitable for groups. There are enough toilets and baths, the rooms are very spacious. For the group leaders there are single and double rooms with private bathroom. With just under 100 beds the hostel also offers enough space. The hostel offers two types of breakfasts, as well as evening meals and packed lunches. In addition, we are happy to help and support you in planning your day and have a partner program with various organizers in Dresden and the surrounding area.
Reviews
104 reviews in the last 12 months on Hostelbookers.com, Booking.com, Tripadvisor, Hostelworld.com, Google, RateMe!

| | |
| --- | --- |
| Atmosphere | |
| Cleanliness | |
| Facilities | |
| Fun | |
| Location | |
| Security | |
| Staff | |
| Value | |
Joy // 19.09.2021 // Booking.com
Galvan // 19.09.2021 // Booking.com
Masih // 17.09.2021 // Booking.com
Hi // 16.09.2021 // Booking.com
Ana // 16.09.2021 // Booking.com
Anonym // 15.09.2021 // Booking.com

Great location, super friendly staff

Room is very small, couldn't really find a space for my baggage
Kukuri // 14.09.2021 // Booking.com
Ondrej // 13.09.2021 // Booking.com

The location was perfect, the hostel was right next to the venue. The staff was super-friendly and we enjoyed a good breakfast. We ended up having longer night than planned and did not want to go to sleep, therefore we took advantage of one of many board games that the facility has available for their guests.

The showers were not the most cleaniest places I have been to. Also, the fridge smelled quite bad, which was likely the fault of the local guests who did not care what they left there.
ursicdarjo4100 // 13.09.2021 // Hostelworld.com

It was a nice stay. Only house rules are a bit deceiving which I really did not like. No matter that is stated that latter cancelation is possible with partial refund by "Failure to cancel within this time will result in a cancellation charge equal to the first night of your stay", this is not a reality as it is disapproved under "additional things to note".
Pavel // 13.09.2021 // Booking.com
Solis // 12.09.2021 // Booking.com
Kathy // 11.09.2021 // Booking.com
Daria // 11.09.2021 // Booking.com
Camila // 11.09.2021 // Booking.com

Nice place, clean, super location. I barely used the public transport. The bar/lounge downstairs is also quite nice.

Only thing: they should check the room after someone leaves. Found a bag with lots of food someone left in the only available locker.
Other // 11.09.2021 // Booking.com

Clean, friendly reception, plenty of restaurants and good choice of cousine (many Indian restaurants, also Turkish, Arabic, Italian, Russian cousine)

A continued noise in the middle of the night by a group of people in the hall after their return. No one to report to. Only one men's cabin in the toilet. A cost of stay separately shows a rental of bed sheet. For a rent of a towel they charge additionally 2.50 euros (it does not come free)
Nordenjo // 10.09.2021 // Booking.com
Viktoriia // 08.09.2021 // Booking.com
Anna // 08.09.2021 // Booking.com
Jessica // 08.09.2021 // Booking.com

Waren für zwei Nächte in Dresden um uns ein bisschen die Stadt anzusehen. Das Hostel liegt schön zentral. Es gibt jede Menge Bars und Restaurants in der Nähe und in die Innenstadt braucht man knapp 20 Minuten. Das Zimmer war klein aber vollkommen ausreichend. Sehr gefreut haben wir uns über den Balkon.
Monica // 07.09.2021 // Booking.com
Sachin // 06.09.2021 // Booking.com
Tomasz // 06.09.2021 // Booking.com
Carla // 06.09.2021 // Booking.com

Location was great, room was clean and staff were friendly.
Thomas // 05.09.2021 // Booking.com
Iacob // 04.09.2021 // Booking.com
Taian // 02.09.2021 // Booking.com
Diana // 31.08.2021 // Booking.com

Frühstück war gut und reichlich. Die Auswahl zwar nicht groß aber für jedermann was.
Axel // 29.08.2021 // Booking.com

Ein Traditionshotel, heute als entspanntes Hostel geführt. Mitten in der Neustadt (abends ist es also nicht ganz still), mit absperrbarem Fahrradschuppen, einer netten Bar, kostenlosem Filterkaffee, Teeküche und netten Betreibern/Personal.
B // 28.08.2021 // Booking.com

Vecchia, letti scomodissimi, bagni spesso sporchi
Romy // 28.08.2021 // Booking.com

Bereits am Morgen gab es auf der Etage in allen Toiletten kein Toilettenpapier mehr.
Loewie // 27.08.2021 // Booking.com
Thi // 27.08.2021 // Booking.com
Gabriele // 25.08.2021 // Booking.com

Die Lage ist super. Ich mochte den Stil und das es Kaffee satt gab. Ein Hostel in dem es sich gut sein lässt
dserna9038574 // 24.08.2021 // Hostelworld.com

Overall it was really a nice place. The only negative aspect was the cleanliness of the place: the bed sheets weren't fresh in many empty beds and you aren't sure if yours is fresh or isn't. Personal is lovely and the location is just great
kami-orange4356 // 23.08.2021 // Hostelworld.com

I had a really nice stay there, the hostel was really nice and chill. The staff is awesome. The bar is cool, with good music but you don't hear it when your in your room :) There is a shared kitchen with everything to cook and a fridge The room were clean. Good location. Nothing to say accept go to enjoy some time in mondpalast !