Hostel Mondpalast – In the middle of life
Hostel Mondpalast offers a variety of rooms, all designed according to the different signs of the zodiac. There is a wide choice from single rooms to 10-bed dormitories. Some of the private small rooms have their own shower / WC. The beds are already made. Best of all, the hostel has its own bar! After the nightcap, its just one floor up to fall into your comfy bed.
Top Location
The hostel is located in the heart of Dresden's lively trendy district (the "Neustadt"). All pubs and some clubs are located in the vicinity. After going out in the evening, it is never far to your cozy bed. It only takes a few minutes to reach the beautiful banks of the Elbe and you can reach the impressive, historic old town and almost all attractions in 20 - 30 minutes on foot or in 10 - 15 minutes by tram. In addition, you can explore the great surroundings of Dresden: Meissen, the castles Moritzburg and Pillnitz and the "Saxon Switzerland", a small, very beautiful national park and a true paradise for climbers and hikers!
Here you will find directions to the hostel.
Pictures
Will be loaded, please wait...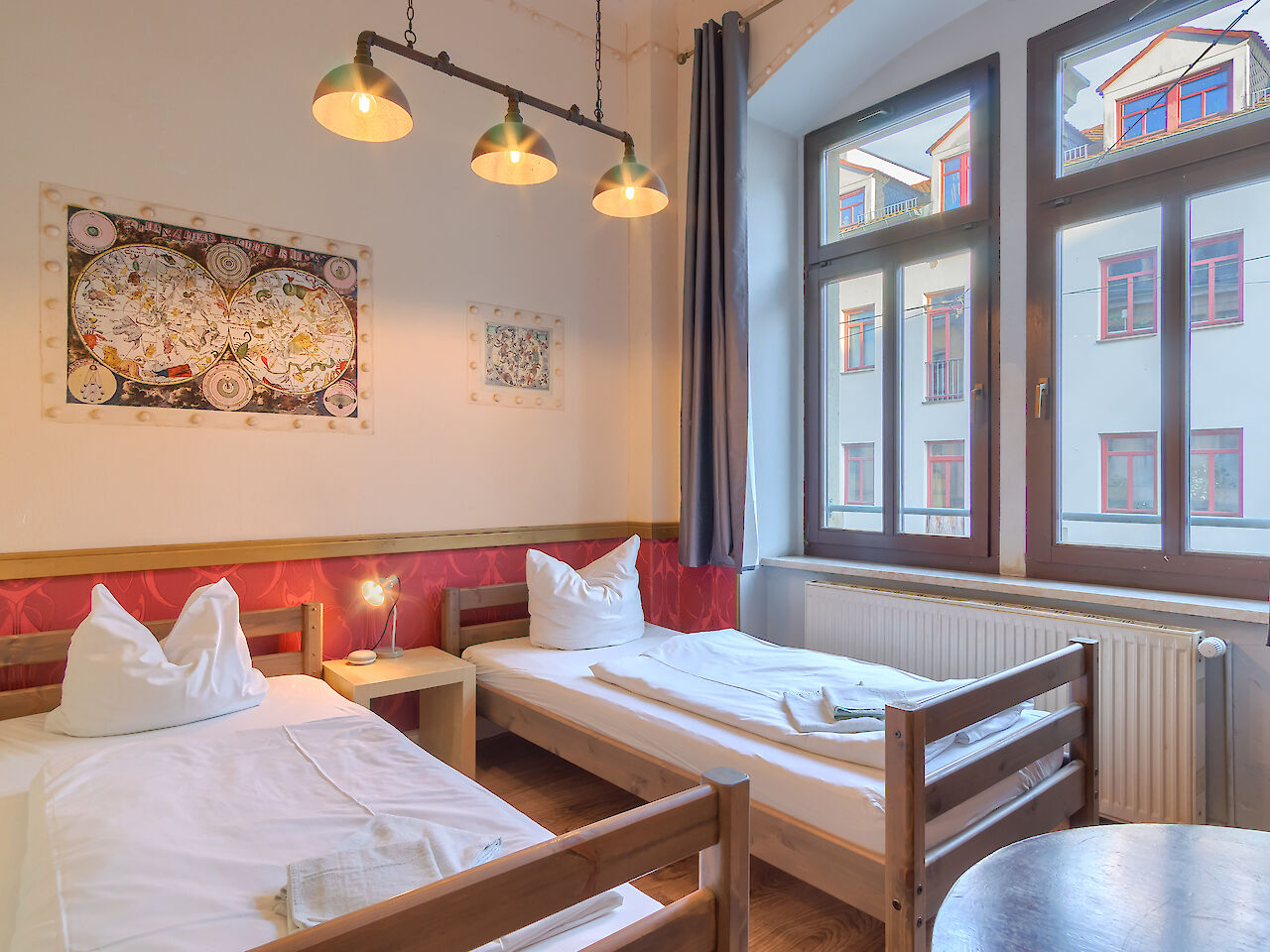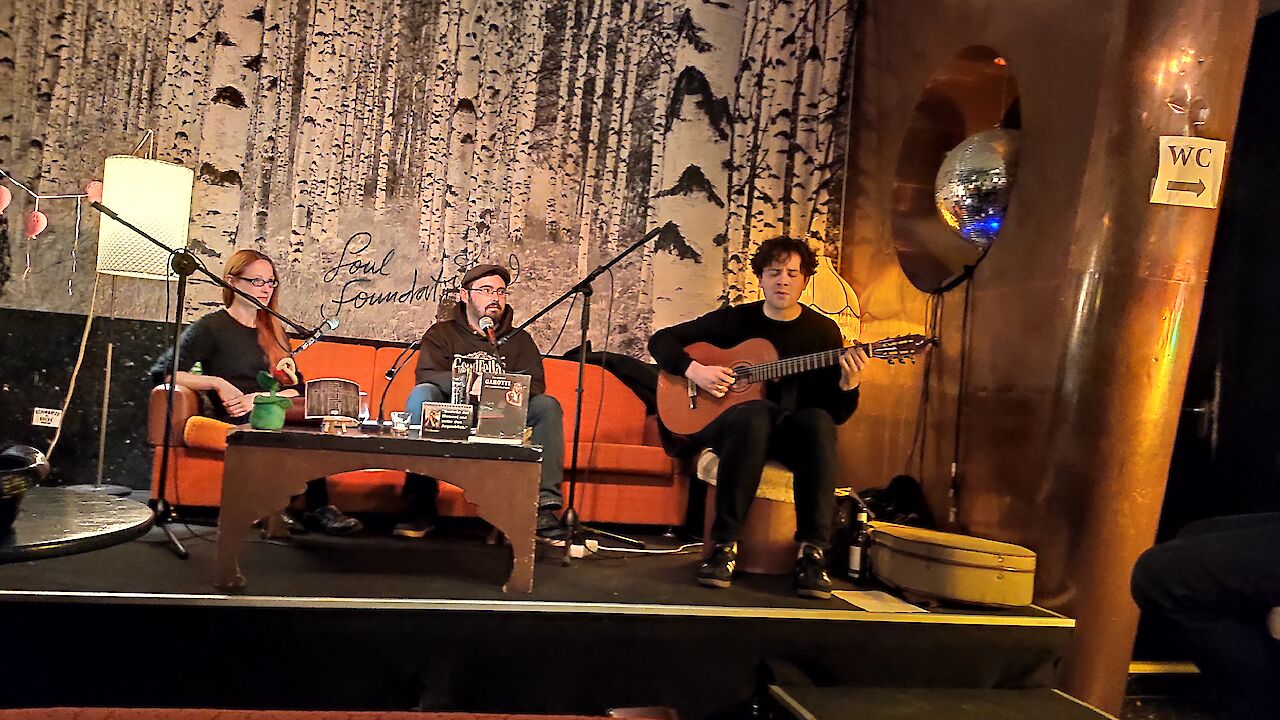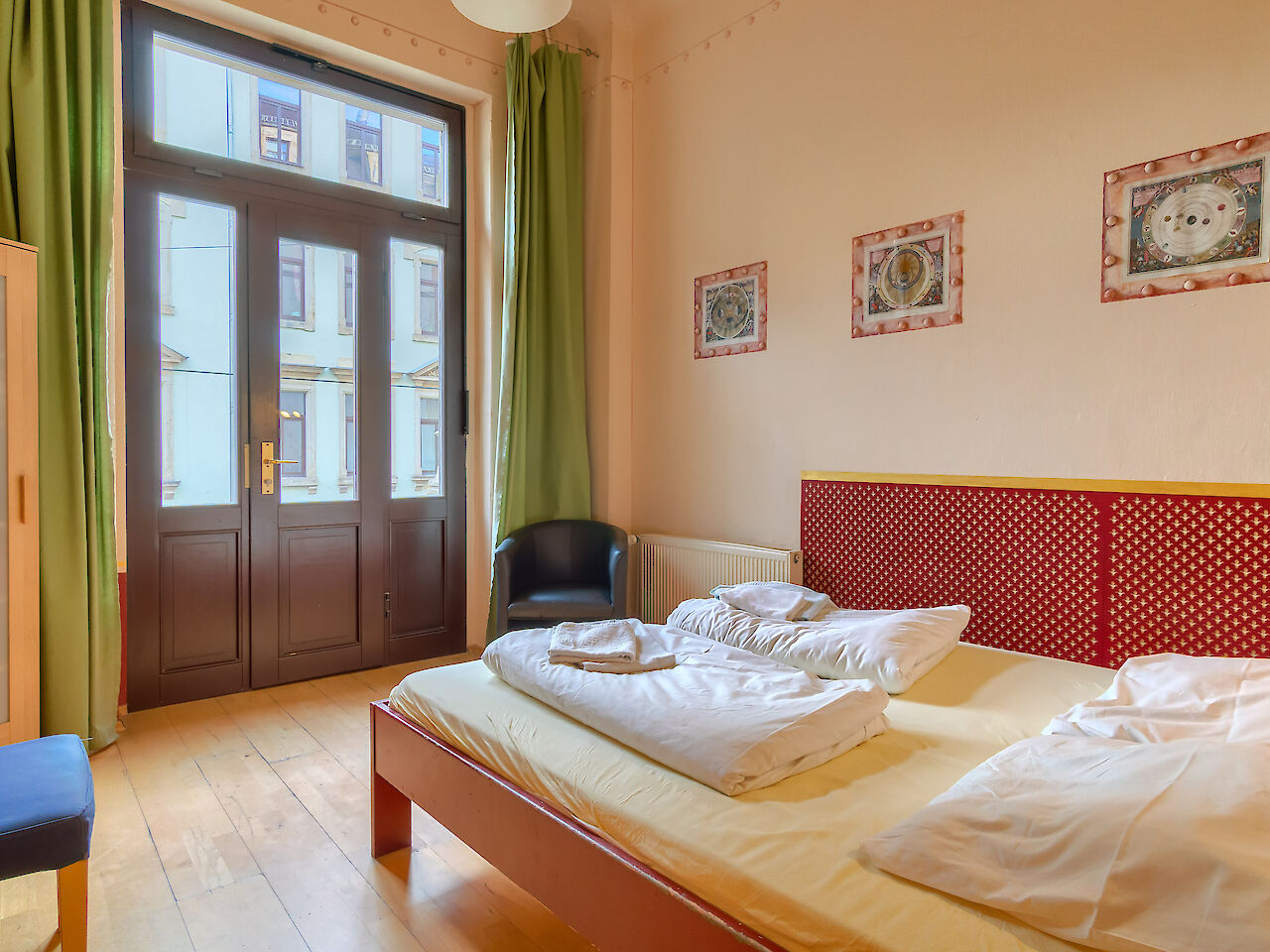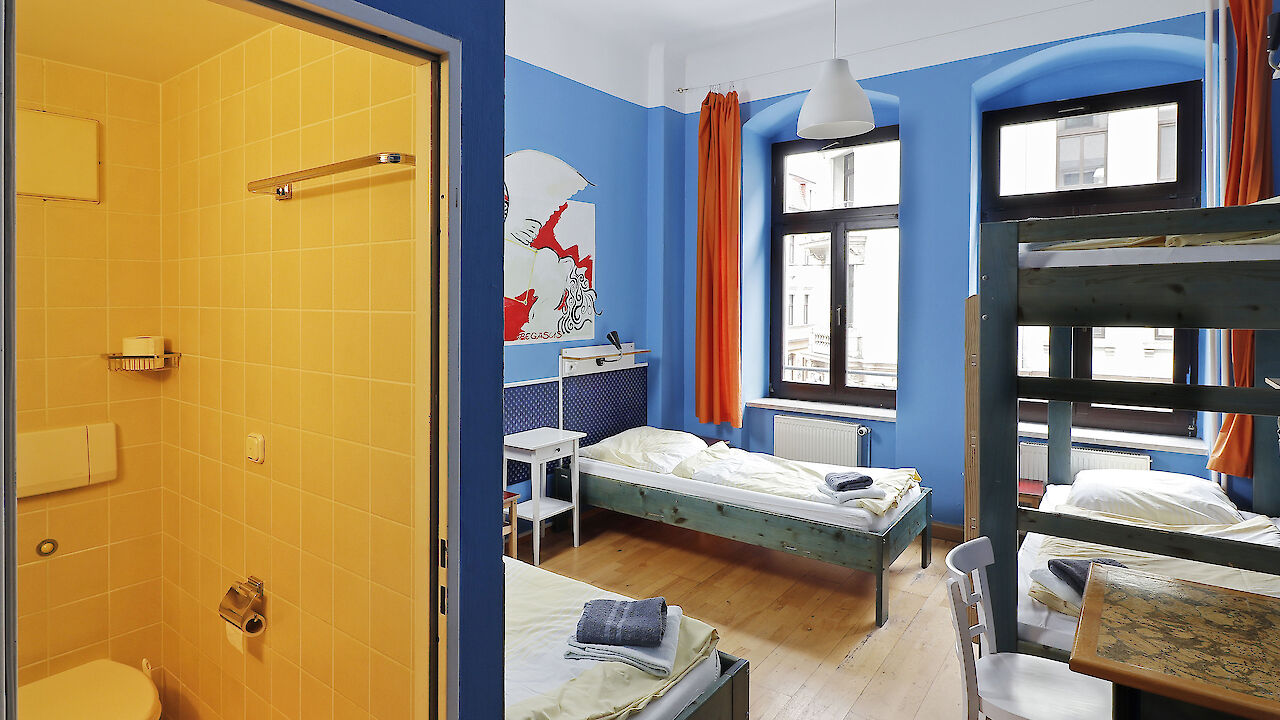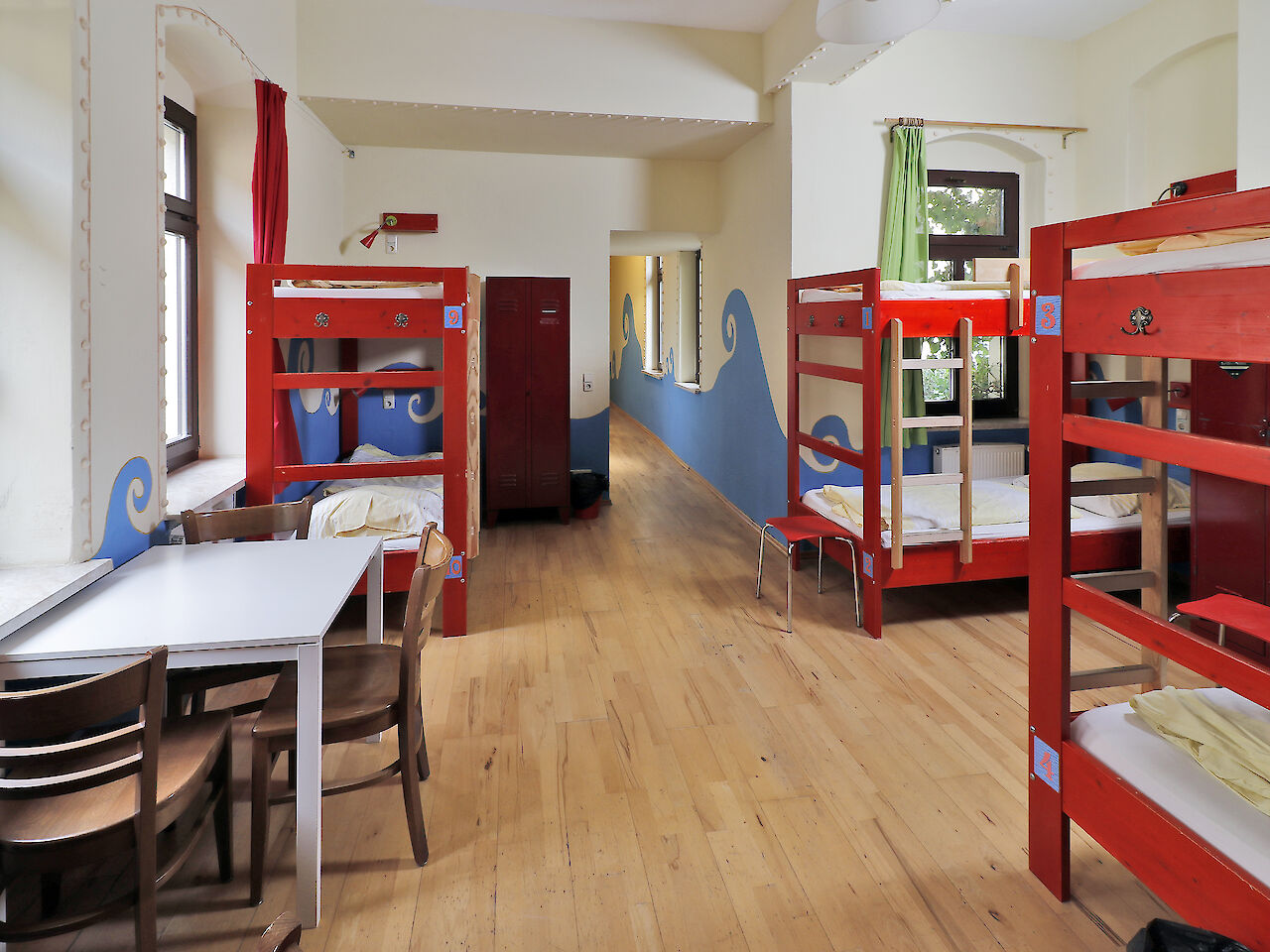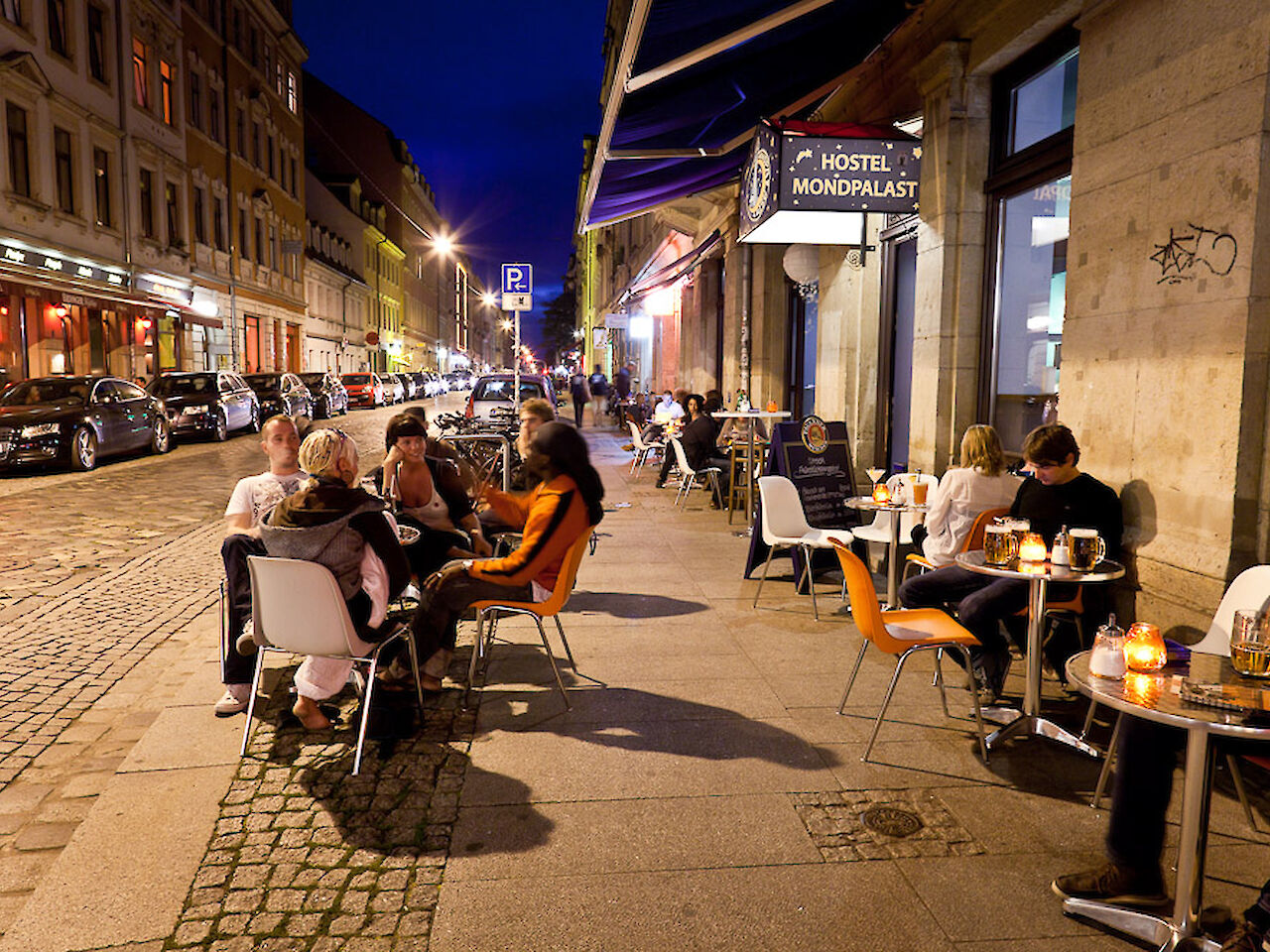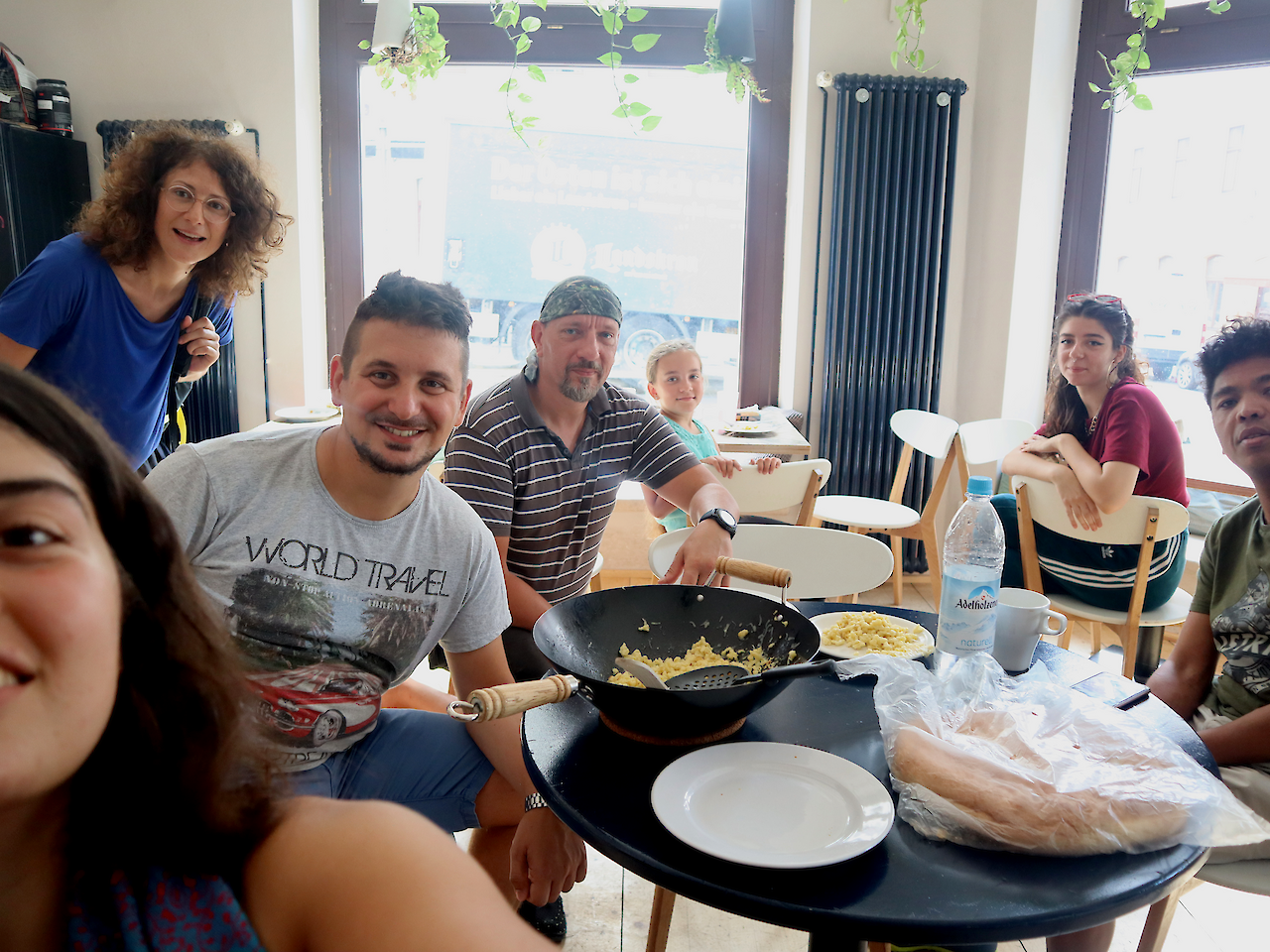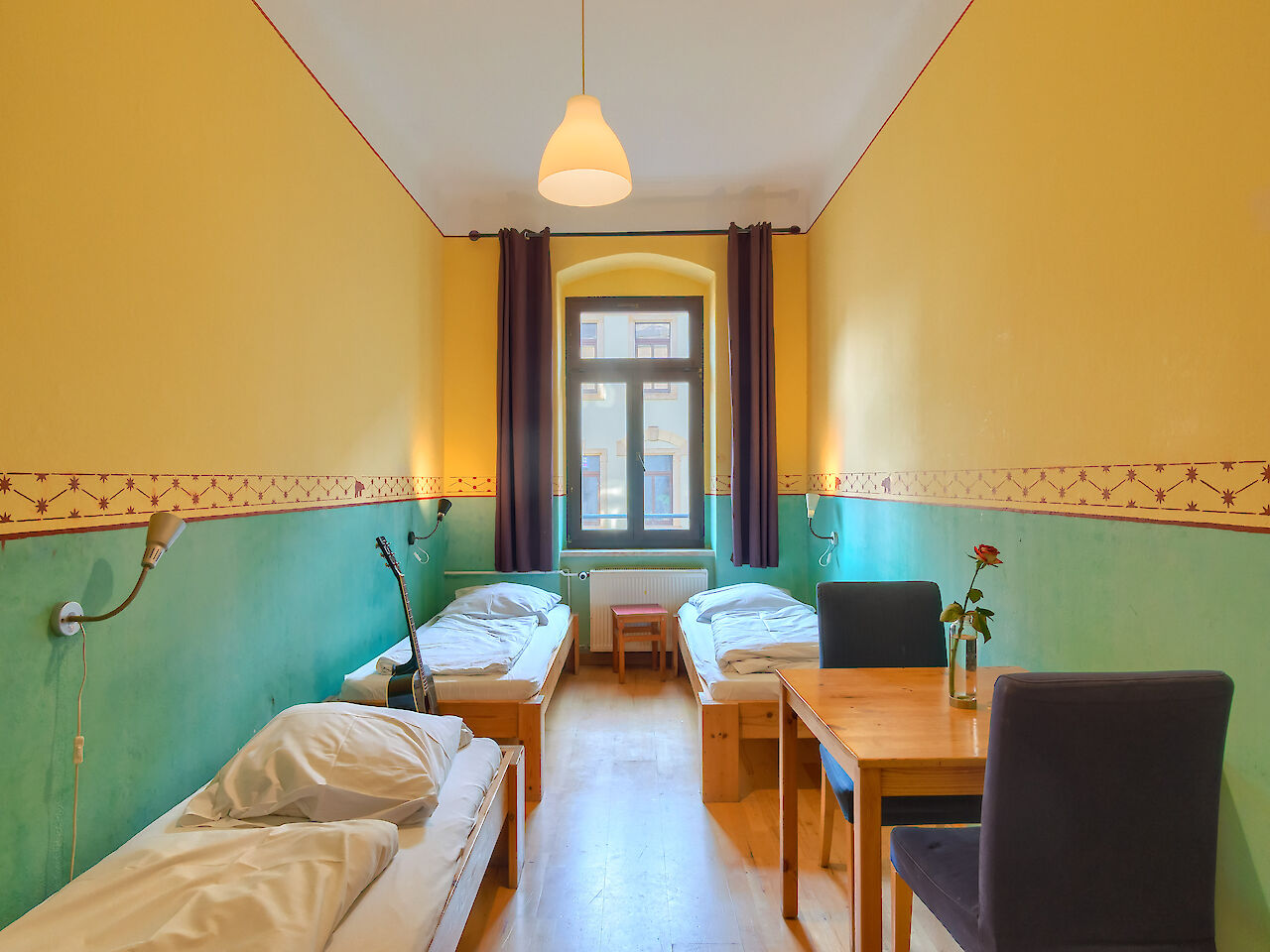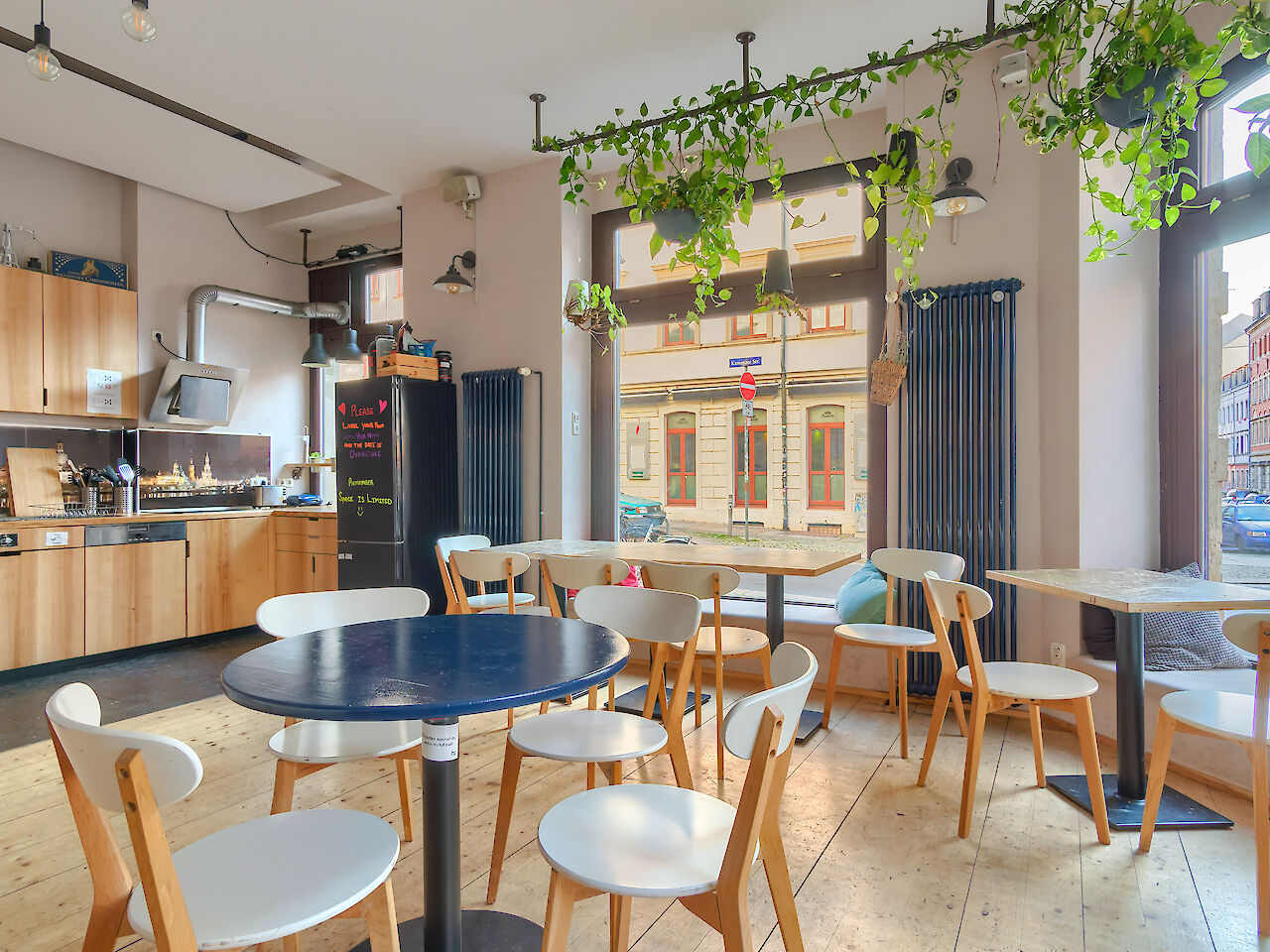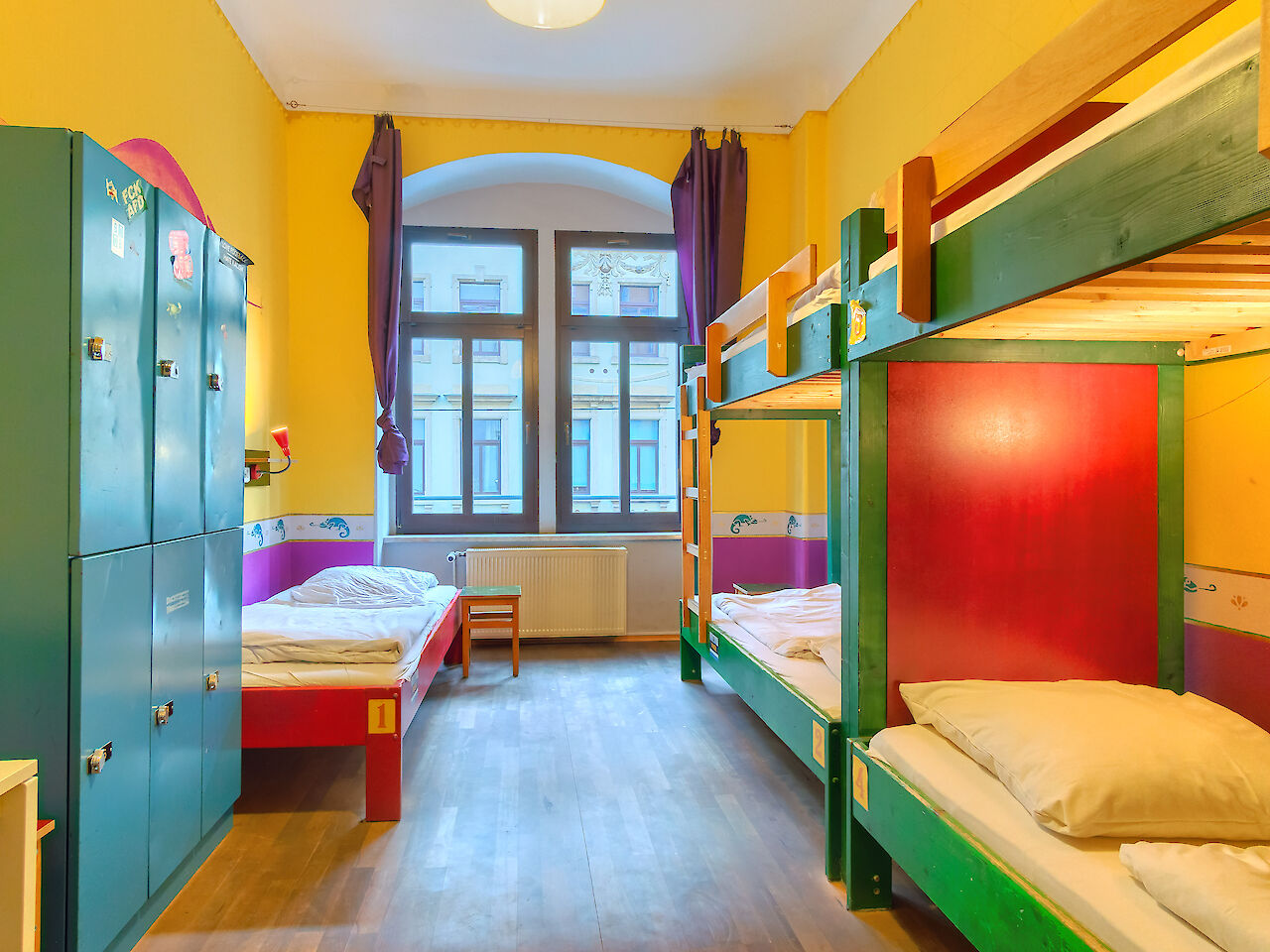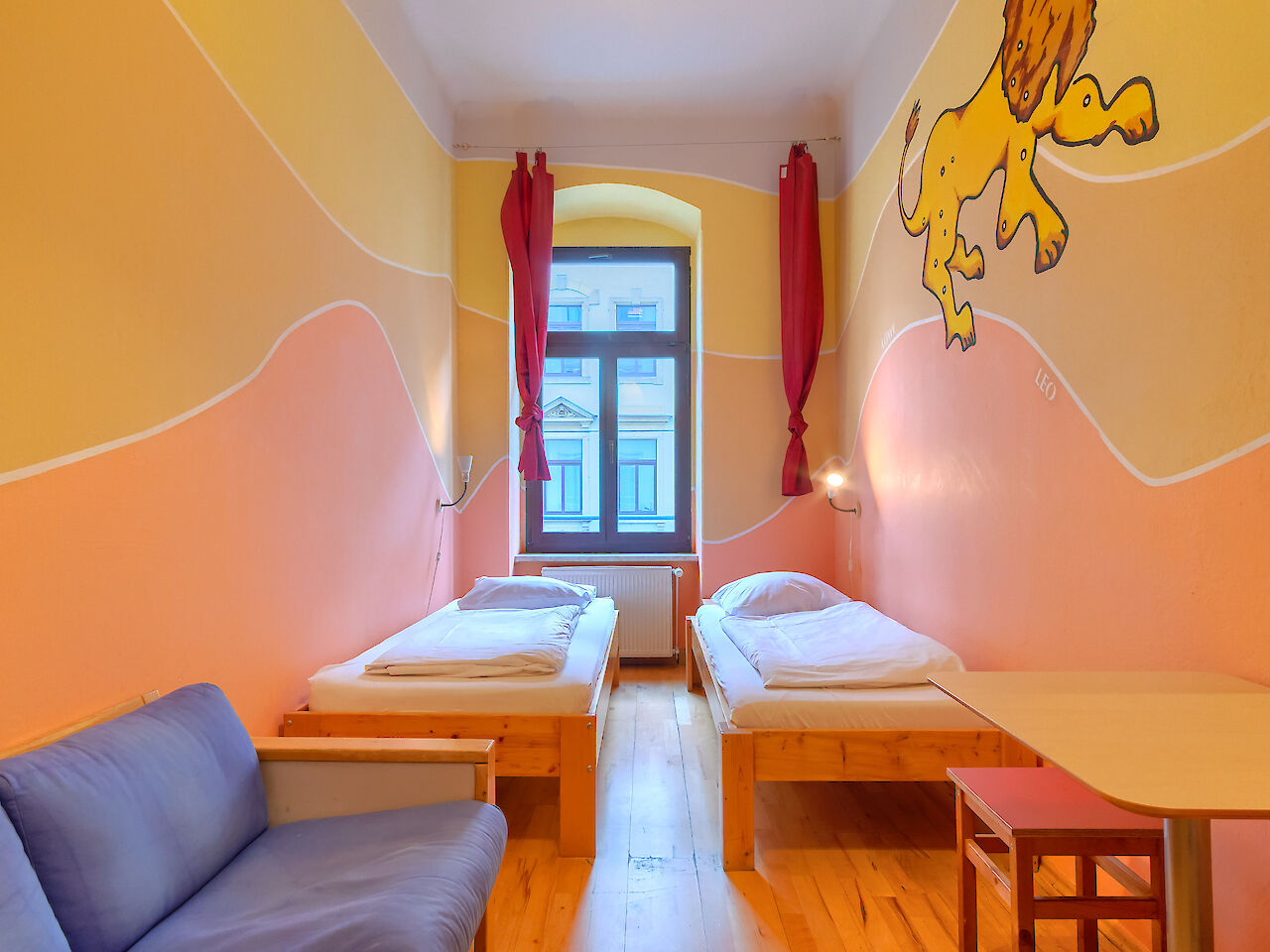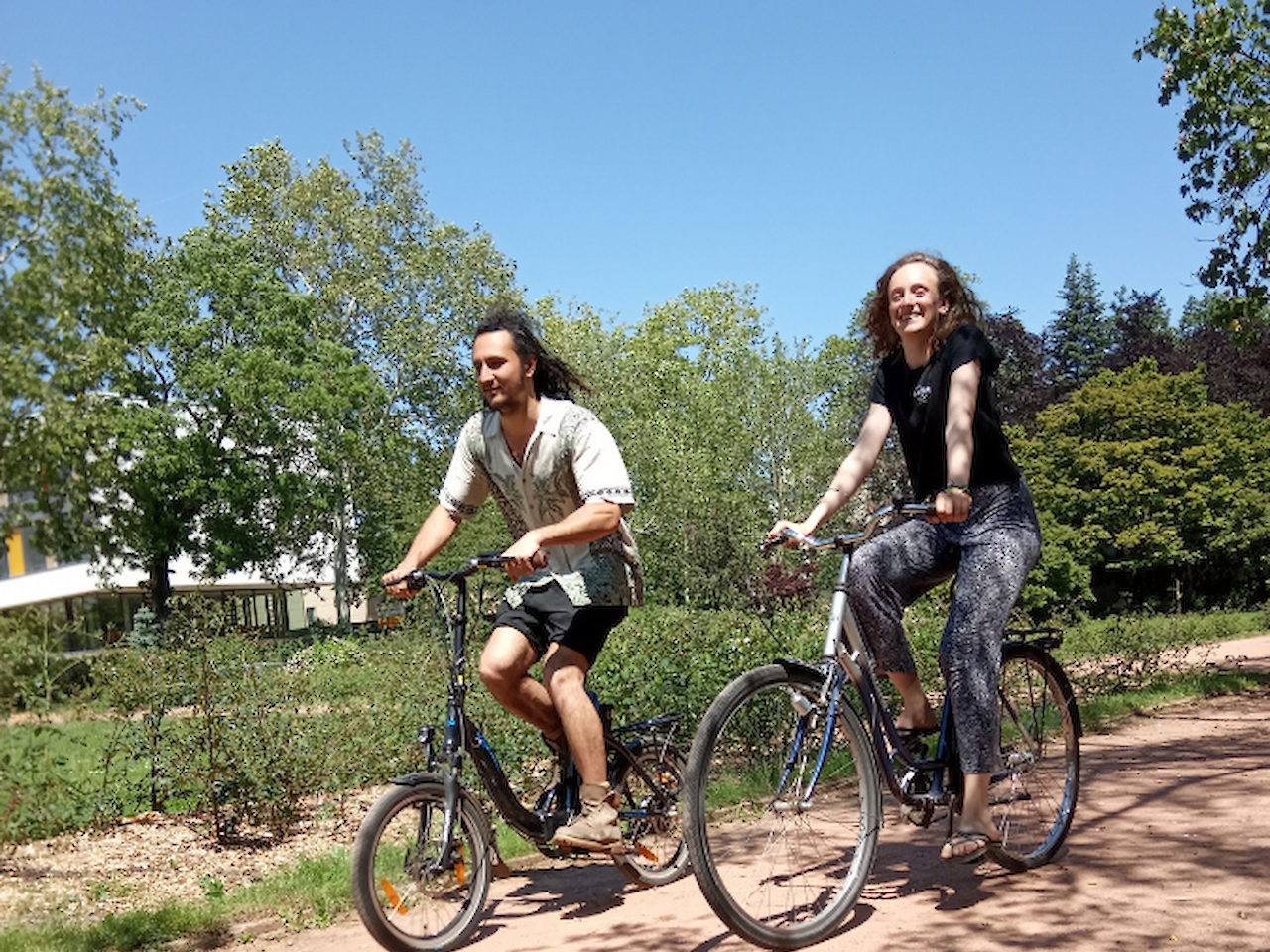 Low prices
You are on the right place: You will get the best price for your accomodation here on our own website. Guaranteed! Nowhere else on the Internet you will get the rooms/beds cheaper than here with a direct booking.
Our prices depend on season and occupancy. Please check your actual date for available rooms and the prices. If you are flexible in terms of time, it may also be worth to look for the best price on other days.
Bed linen €3.00 (once off, obligatory)

Late check-out until 13:00 €3 (per person)

Bicycle rental €8/day, E-Bike €12/day

Early check-in from 12:00 €3 (per person)
The city of Dresden demands from your guests an accommodation tax amounting to 6% of the accommodation costs. This is not yet included in the prices, as, for example, professionally arranged overnight stays or guests under 18 years of age are exempt from this tax. More info: http://dresden.de/beherbergungssteuer
Versatile service
Besides clean and comfortable beds at a central location in the heart of the trendy district the hostel has many more offers to make your stay in Dresden an all around successful experience:
Free, fast, reliable WiFi in all rooms

Completely equipped guest kitchen

Multilingual local receptionist

Lockers in all dormitories

Reading lamps and socket for each bed

Safe and dry bicycle parking

Bicycle and e-bike rental

bus tickets for Flixbus all around Germany

Launderette directly opposite

All you can eat breakfast offer

Hiking maps and tips for excursions

Later check-out until 13:00 possible

Bed linen already covered on the beds

Iron, hair dryer and straightener, umbrellas....
Interlocal Co-working café
Our bar/café can also used as Interlocal Co-working Café at daytime. Unlike a regular café, you pay for the time you use the space and receive this benefits:
an individual space in a cozy and welcoming cafe which is located in a lively Hostel.
a chance to network and connect with travelers, fellow freelancers, companies, and co-workers
fast and reliable internet 400 Mbit/s
accessible charging outlets for your devices
well lit tables with laptop stands
open kitchen space to assemble or heat food
Fresh home-made seasonal tea, filter coffee and fruits included
PRICING: €3/hour, €14/daypass, attractive discounts for longer use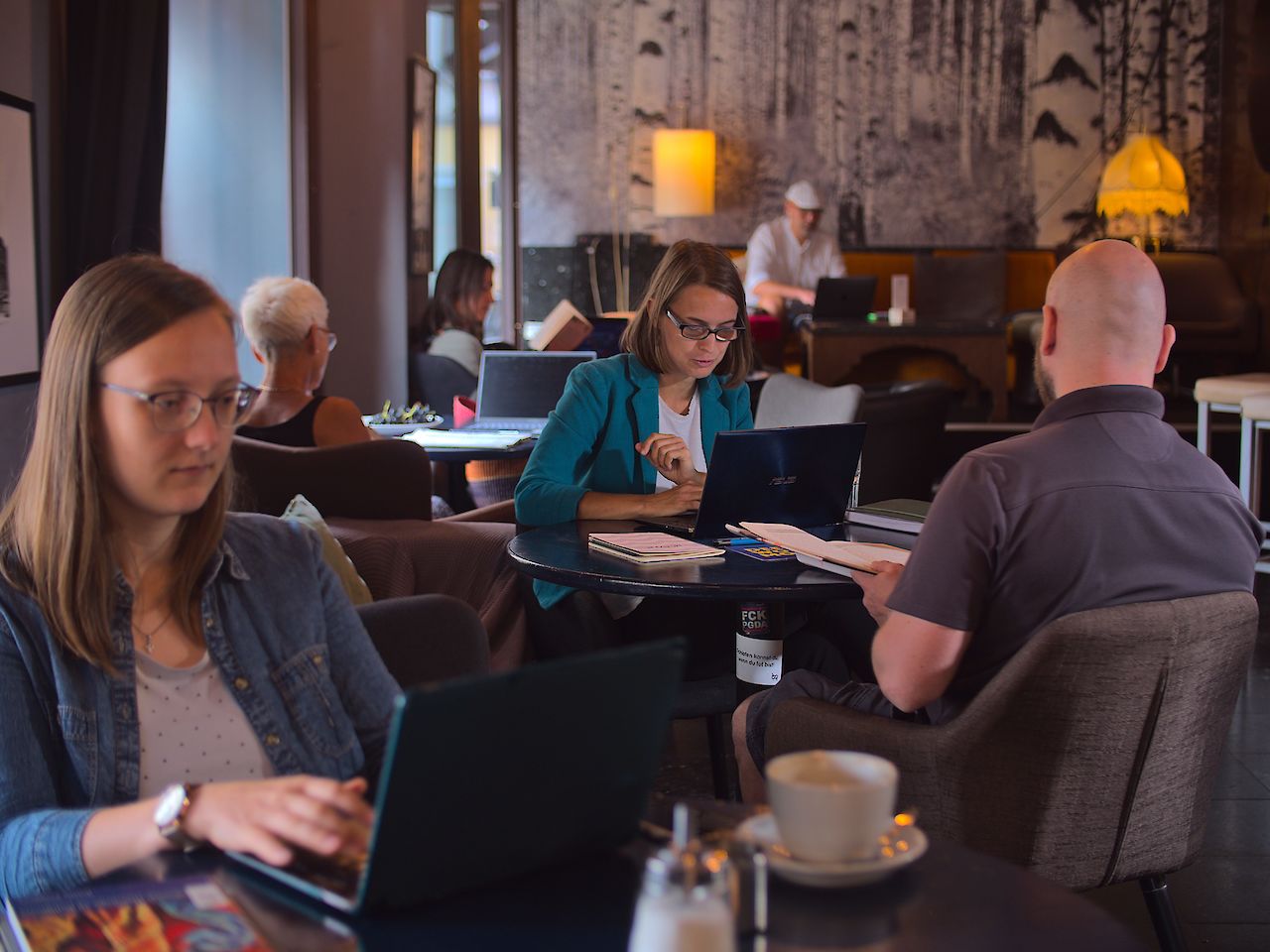 Events in our bar
Sorry, there are no events registered at the moment.
Groups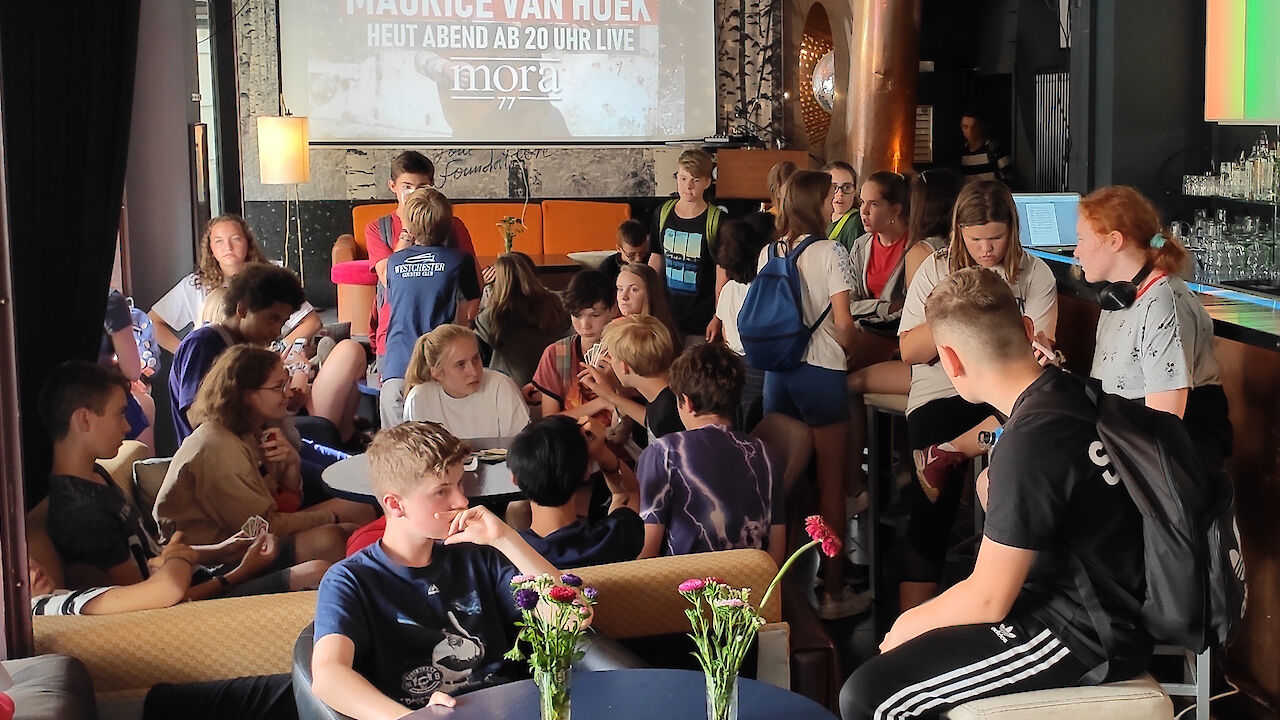 The hostel is suitable for groups. There are enough toilets and baths, the rooms are very spacious. For the group leaders there are single and double rooms with private bathroom. With just under 100 beds the hostel also offers enough space. The hostel offers two types of breakfasts, as well as evening meals and packed lunches. In addition, we are happy to help and support you in planning your day and have a partner program with various organizers in Dresden and the surrounding area.
Reviews
388 reviews in the last 12 months on Hostelbookers.com, Booking.com, Tripadvisor, Hostelworld.com, Google, RateMe!

| | |
| --- | --- |
| Atmosphere | |
| Cleanliness | |
| Facilities | |
| Fun | |
| Location | |
| Security | |
| Staff | |
| Value | |
Marlene // 07.08.2022 // Booking.com
Masako // 07.08.2022 // Booking.com

Perfekte Lage. Schöne Gegend in Dresden - Neustadt. Viele Lokale in der Nähe. Schönes sauberes Zimmer mit den Fenstern. Angenehme Hostelbar. Kostenlose Kaffee!!!

Beim Einchecken bekommt jeder ein Schildchen. Darauf steht Name und Abreisetag. Da nicht alle Gäste das zeigen möchten, war das etwas schwer für mich, freies Bett zu finden. Ohne Schildchen trotzdem private Dinge auf dem Bett. So waren meisten Betten.
Eduardo // 07.08.2022 // Booking.com
Gustavo // 06.08.2022 // Booking.com

Great lobby to work from, a lot of tables and good WiFi connection.
Xinyan // 06.08.2022 // Booking.com
Vira // 06.08.2022 // Booking.com

super comfortable beds, very clean, ample bathrooms on every floor, kitchen is well equipped & staff is nothing short of excellence. Louisa at the reception is the best & Marc was marvellous with showing us the town, making us feel at home & he made my stay quite memorable. thanks to all, I am definitely returning
Viktorie // 05.08.2022 // Booking.com
Annett // 05.08.2022 // Booking.com

Zweckmäßiges ordentliches Zimmer, urige Athmosphäre, sowohl Personal als auch Gäste total entspannt und hilfsbereit, super Frühstück (keine kleinen Abpackungen (Müll), vegetarische und vegane Alternativen) Preis-Leistung unschlagbar.

Das Bett war bequem, aber knarzte bei jeder Bewegung. Durch die Lage direkt zur Louisenstr. raus (was prinzipiell super ist) war es im Zimmer laut von der Gastronomie gegenüber bis in die Morgenstunden (wofür das Hostel aber nichts kann...)
Vincent // 04.08.2022 // Booking.com
Clara // 04.08.2022 // Booking.com

Richtig schöne Lage in einem sehr schönem Viertel. Die Küche ist auch richtig schön und die Zimmer aind groß. Die Duschen sind mit eignene abschließbaren Kabinen und es gab Spinde (bringt hierfür ein eigenes Schloss mit).
Daniele // 04.08.2022 // Booking.com
Miko?aj // 04.08.2022 // Booking.com
Zierke // 04.08.2022 // Booking.com
Kaminskaya // 04.08.2022 // Booking.com

Everything! The first hostel which is really comfy for women (separate toilets with sinks, hand showers, not just that fixed). Free coffee and tea also give you the feeling that people care about you here ?? thank you, guys!
Angelika // 04.08.2022 // Booking.com
Van // 03.08.2022 // Booking.com
Holger // 03.08.2022 // Booking.com

Sehr freundliches Personal sehr gutes frühstueck Zimmer durch k code gesichert Bad und Dusche Toilette sehr sauber gute verkehrsanbindung

Sehr laut abends zur strasse hin betten ein bißchen hart.bar offen zum verweilen mit ein Glas Bier oder wein
Tomona // 03.08.2022 // Booking.com
Hannah // 02.08.2022 // Booking.com

Sehr bequme Betten, nettes Personal, man hat alles was man braucht
Mr // 02.08.2022 // Booking.com

Well, everything was super nice. They really take care of the hostel and keep it in a good shape. It is really comfortable, you just feel nice and welcome there. Everything is super clean, well arranged, you get free coffee and tea, the bar downstairs is super nice. So I really enjoyed everything.

Of course, nothing is perfect and there is room for improvement. 1. I would prefer to have a curtain at my bed for privacy and darkening the bed area. Yes, most hostels don't do it for some reason, but why not be better than everyone? 2. You have to pay a key deposit and of course, it is in cash. Or you give them some of your documents. I am not comfortable with either of these options. I do not use cash and i don't want to give my documents to anyone. Of course, it was not mentioned when booking. I am sorry, but it is your problem that someone steals the keycards. I don't steal anything, why should I suffer? 3. I would prefer to have more than one socket at my bed. I would say most of the guests carry more than one device that often has to be charged simultaneously. And none of them carry an extension cable or sth like this. 4. I would prefer to have some kind of shampoo/shower gel in the shower. Many hostels dont provide it and I dont really know how i should manage it. Should i bring those from home I buy on spot? I cheap 2in1 shampoo/shower gel in the shower would solve the problem. 5. The staff were super nice, yes. There was a weird situation at the bar though. I wanted to order a beer and at the same time one of the bartenders broke an empty glass. Instead of serving me a beer first and THEN cleaning the shards, he made me wait several minutes and FIRST cleaned the shards. I mean, the customer is more important than doing sth else, no? I know I am in Germany, but still...
R?dvan // 02.08.2022 // Booking.com
Belenay // 02.08.2022 // Booking.com
Ami // 01.08.2022 // Booking.com

We brought our own bed linens but they didn't let us use them and made us pay extra fees. They should add this fee on the price, being honest. Cos we felt being forced to pay this extra fee. The answer of the receptionist wasn't really satisfying neither for this extra fee.
Marion // 01.08.2022 // Booking.com
N // 01.08.2022 // Booking.com

Ich war in einem Frauenzimmer mit insgesamt 6 Betten, davon 2 Hochbetten. Es hat etwas geknackst wenn man sich auf den Hochbetten bewegt hat, ansonsten aber alles sehr gemütlich. Für andere könnte es vielleicht etwas laut sein wenn die Fenster auf sind, ich kam super damit klar. Es gab ein Schrank mit Schließfächern, wo man einiges unterbringen konnte. Ein Schloss konnte man sich gegen Pfand ausleihen. Bei mir hatte jetzt nicht jeder einen großen Koffer dabei, es könnte aber voll werden wenn alle 6 einen mitgebracht hätten. Sehr schönes Zimmer! Die Lage war auch klasse gelegen, umgeben von guten Restaurants und nur 3 min zu Fuß zur nächsten Straßenbahn. Personal sehr freundlich, wenn man fragt haben Sie einem auch weitere Reisende vorgestellt, wodurch man einen tollen Abend an der hosteleigenen Bar verbringen kann. Das Frühstücksbuffet war auch sehr lecker. Gleichzeitig bietet das Hostel eine Küche mit allen notwendigen Utensilien an. Alles sehr schön eingerichtet und mega tolles Personal!!
tdroppelmannp1301 // 31.07.2022 // Hostelworld.com

It is perfect. Maybe the only problem is that they have only one bathroom on each floor.
Jonas // 31.07.2022 // Booking.com

Hervorragende Lage, super gemütliche Sofas und Stühle direkt an der Straße! Urlaubs Flair

Die Bar im Hostel könnte nachts etwas länger aufhaben, weil sie wirklich gemütlich ist und dort die beste Musik läuft (vorrangig Dubstep/ Ethnostep/ Techno)
Ievgeniia // 31.07.2022 // Booking.com
Daria Maria Vasile // 30.07.2022 // Google Places

Very nice hostel, suitable for youth camps and shorter stays. The food in the morning was very good, and it is near the city center, located in a beautiful neighbourhood.
Henriette // 28.07.2022 // Booking.com
k_schu905042 // 28.07.2022 // Hostelworld.com

Schöne Unterkunft, zentral gelegen und super freundliches Personal!
Jose // 27.07.2022 // Booking.com

Todo en general es de gran calidad y cumple con la idea de lo que un hostel para viajeros debe ser.. las instalaciones, el personal y el ambiente que respira allí, gratamente sorprendido de saber que aún hay sitios auténticos ????
Nahir // 26.07.2022 // Booking.com
Olga // 25.07.2022 // Booking.com

Nice room, clean and nicely furnished. Helpful staff.

No hand towels in the shower room. Very loud in the night.
Franziska // 25.07.2022 // Booking.com