Hostel Mondpalast – In the middle of life
Hostel Mondpalast offers a variety of rooms, all designed according to the different signs of the zodiac. There is a wide choice from single rooms to 10-bed dormitories. Some of the private small rooms have their own shower / WC. The beds are already made. Best of all, the hostel has its own bar! After the nightcap, its just one floor up to fall into your comfy bed.
Top Location
The hostel is located in the heart of Dresden's lively trendy district (the "Neustadt"). All pubs and some clubs are located in the vicinity. After going out in the evening, it is never far to your cozy bed. It only takes a few minutes to reach the beautiful banks of the Elbe and you can reach the impressive, historic old town and almost all attractions in 20 - 30 minutes on foot or in 10 - 15 minutes by tram. In addition, you can explore the great surroundings of Dresden: Meissen, the castles Moritzburg and Pillnitz and the "Saxon Switzerland", a small, very beautiful national park and a true paradise for climbers and hikers!
Here you will find directions to the hostel.
Pictures
Will be loaded, please wait...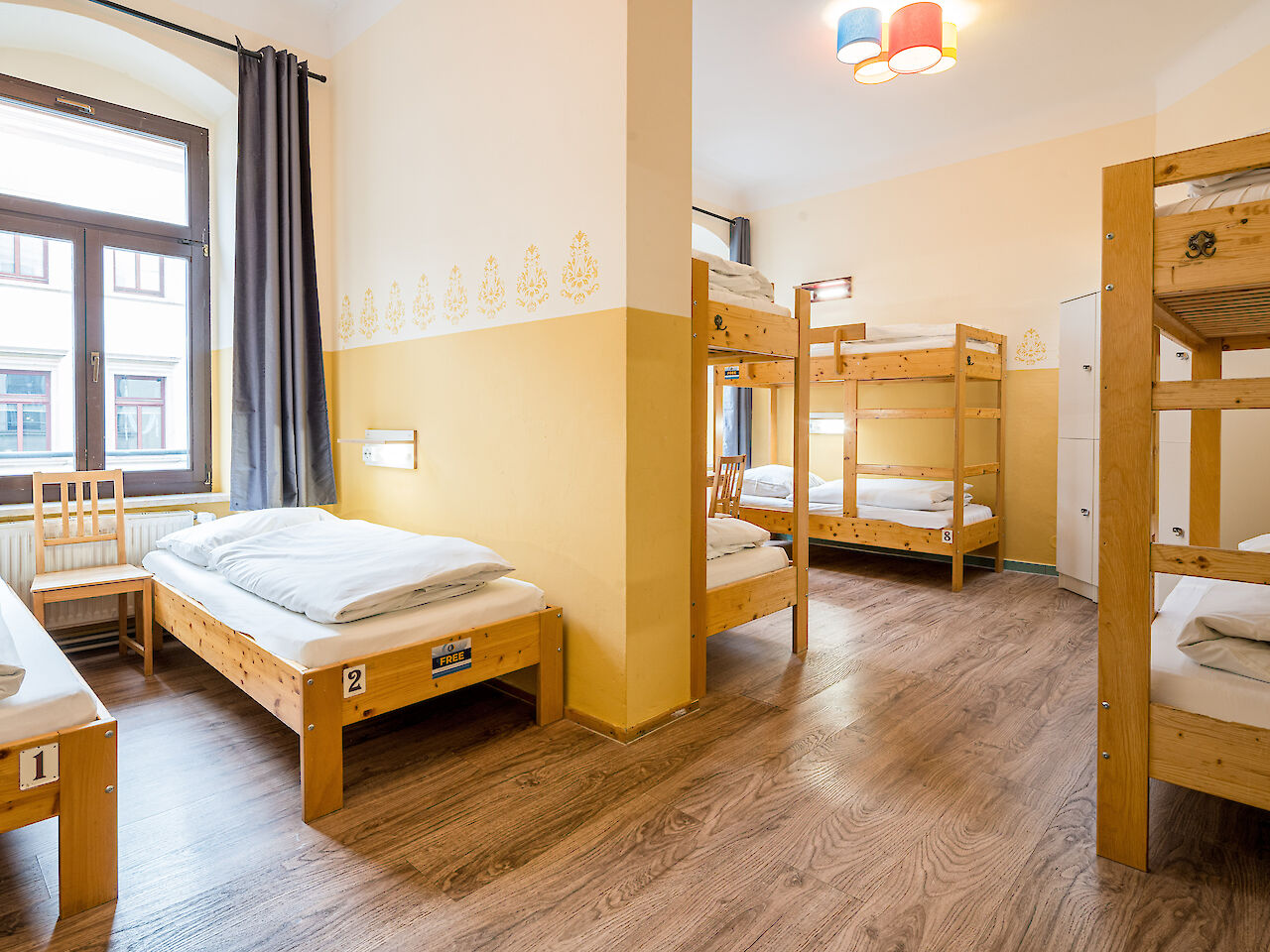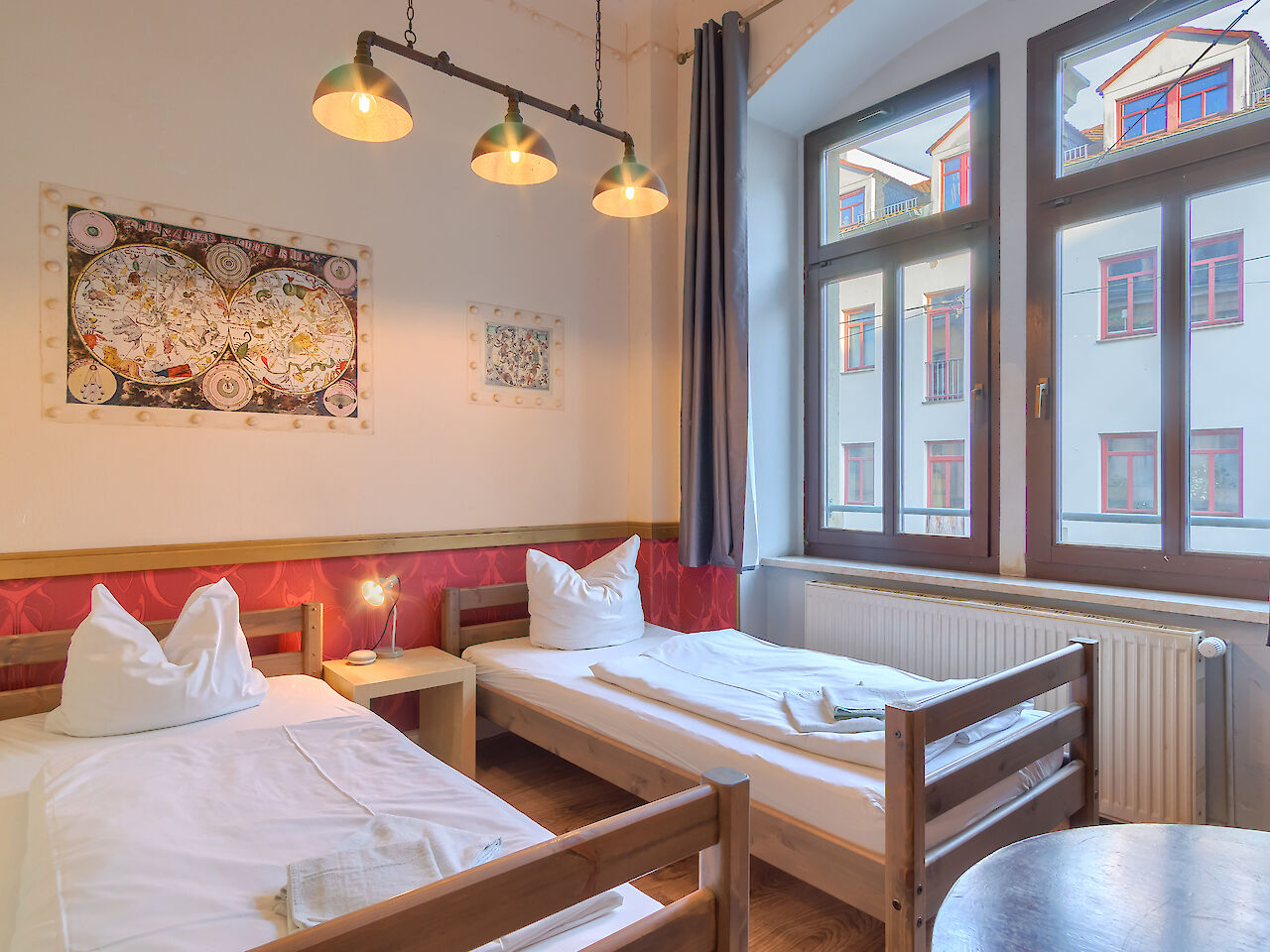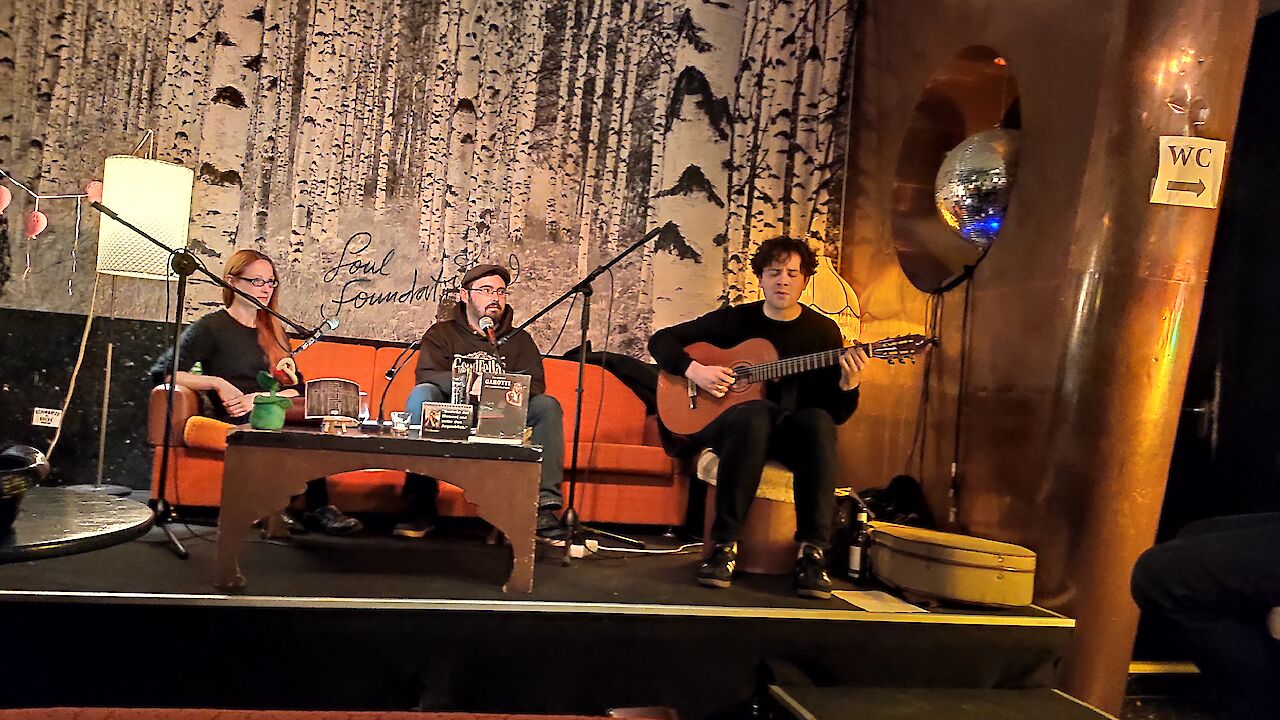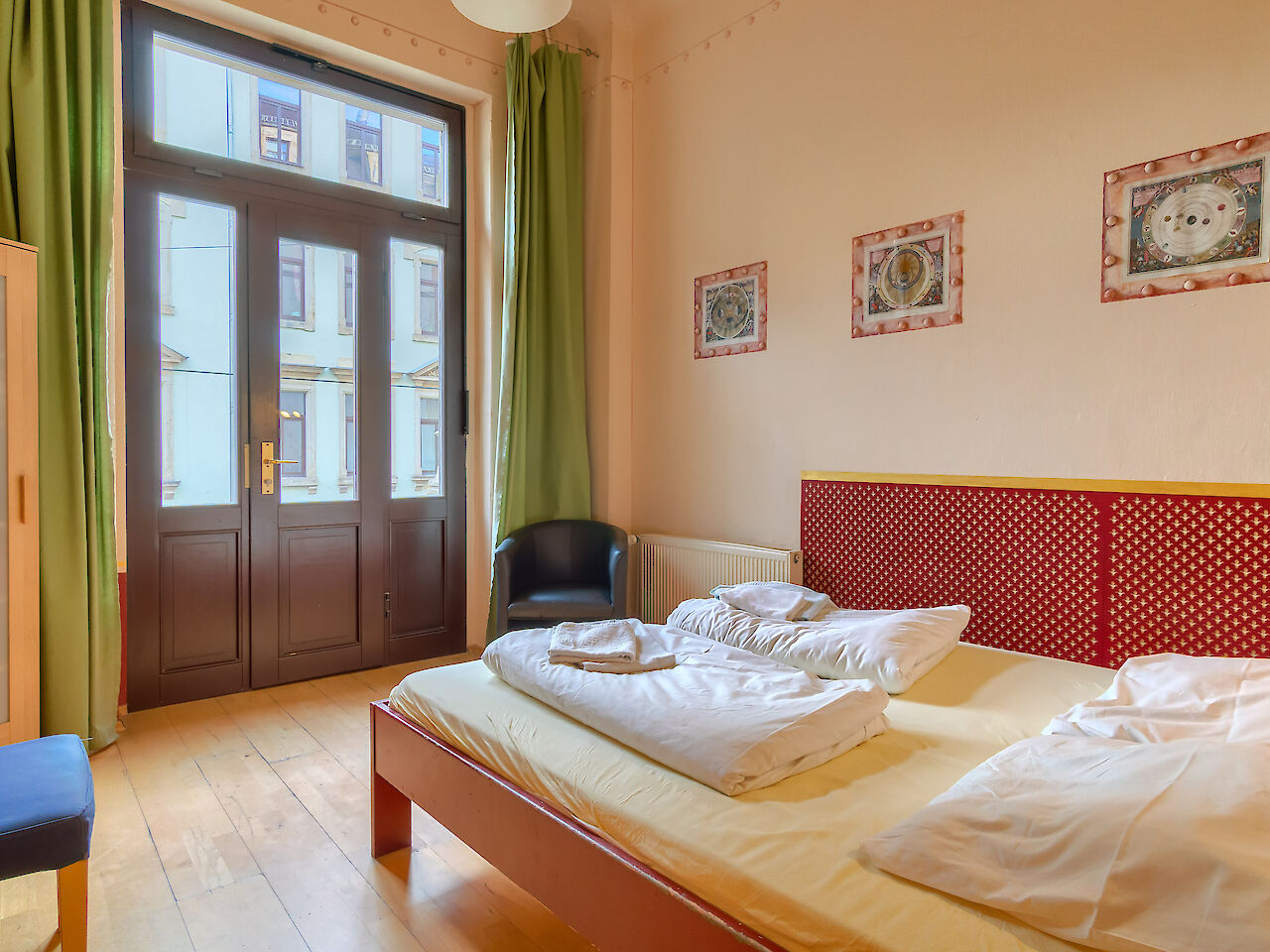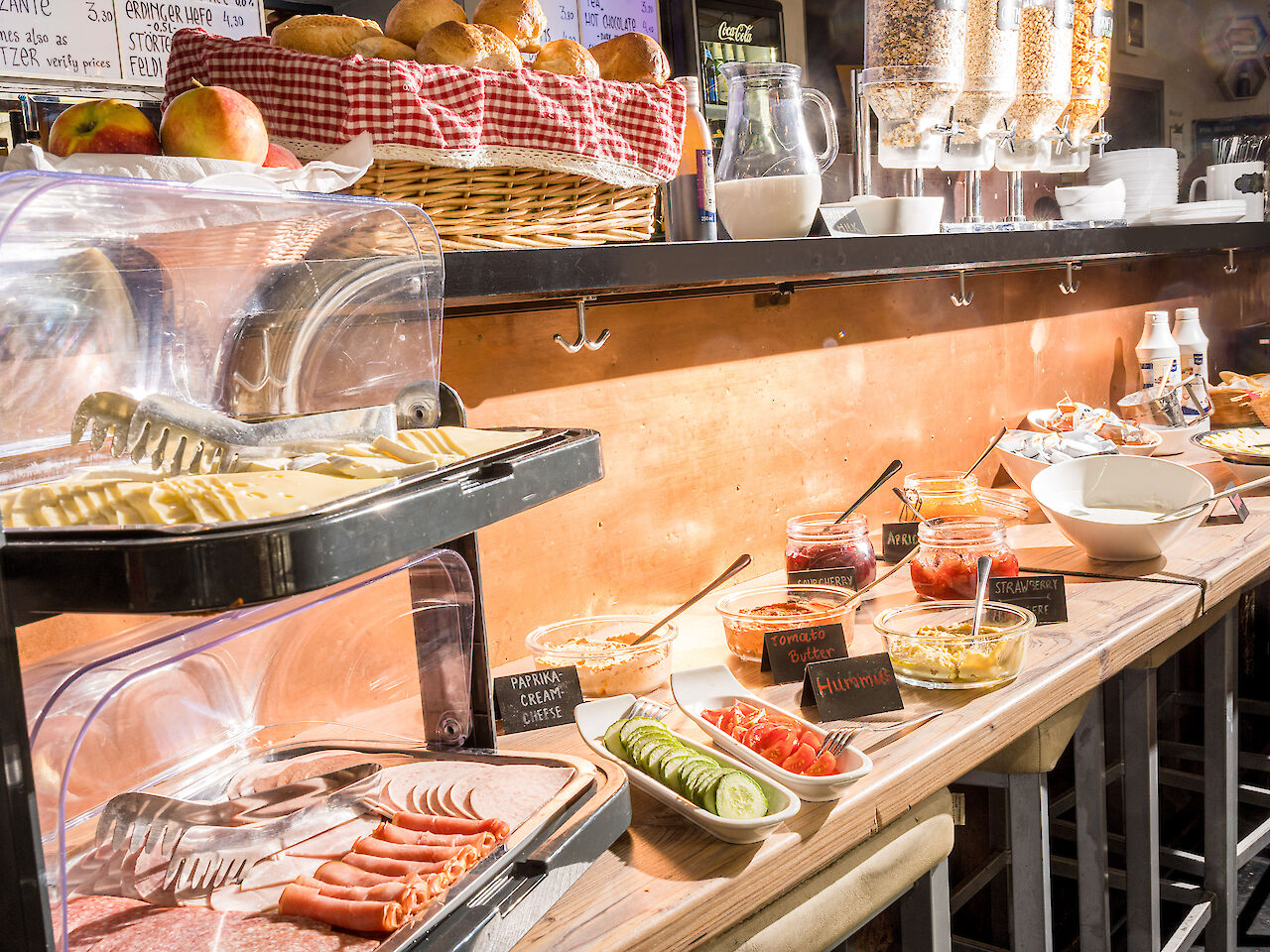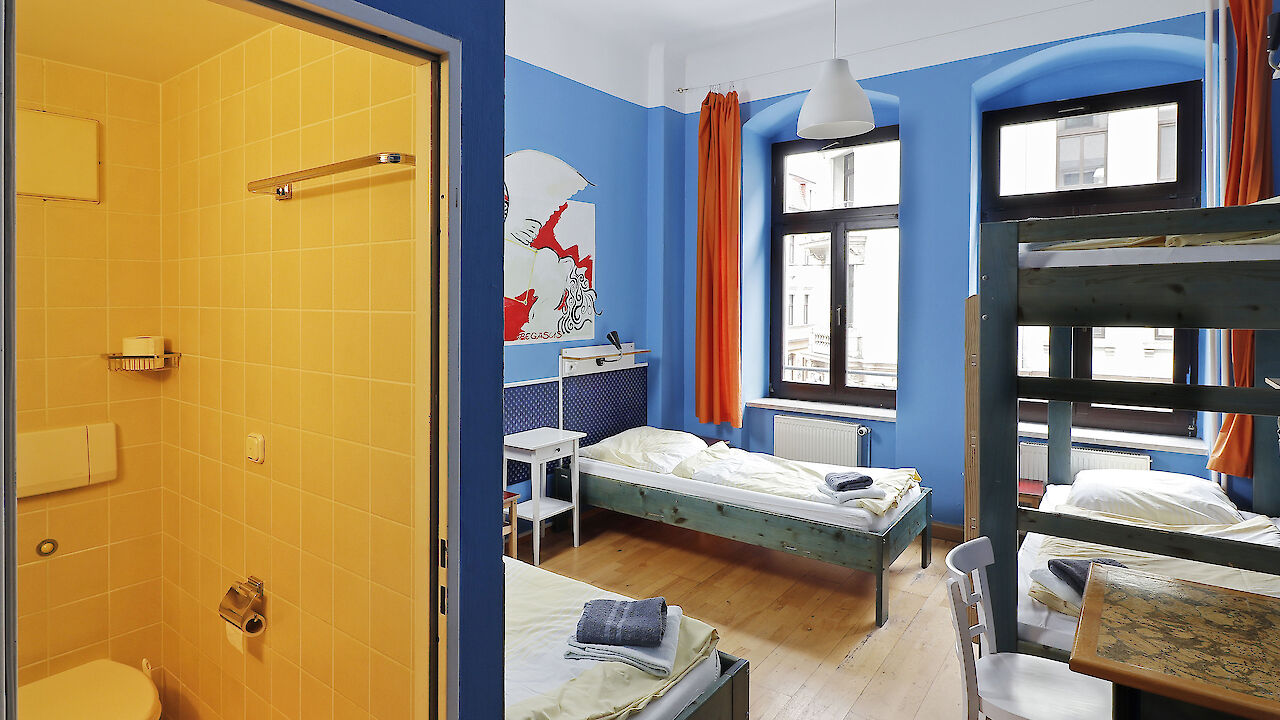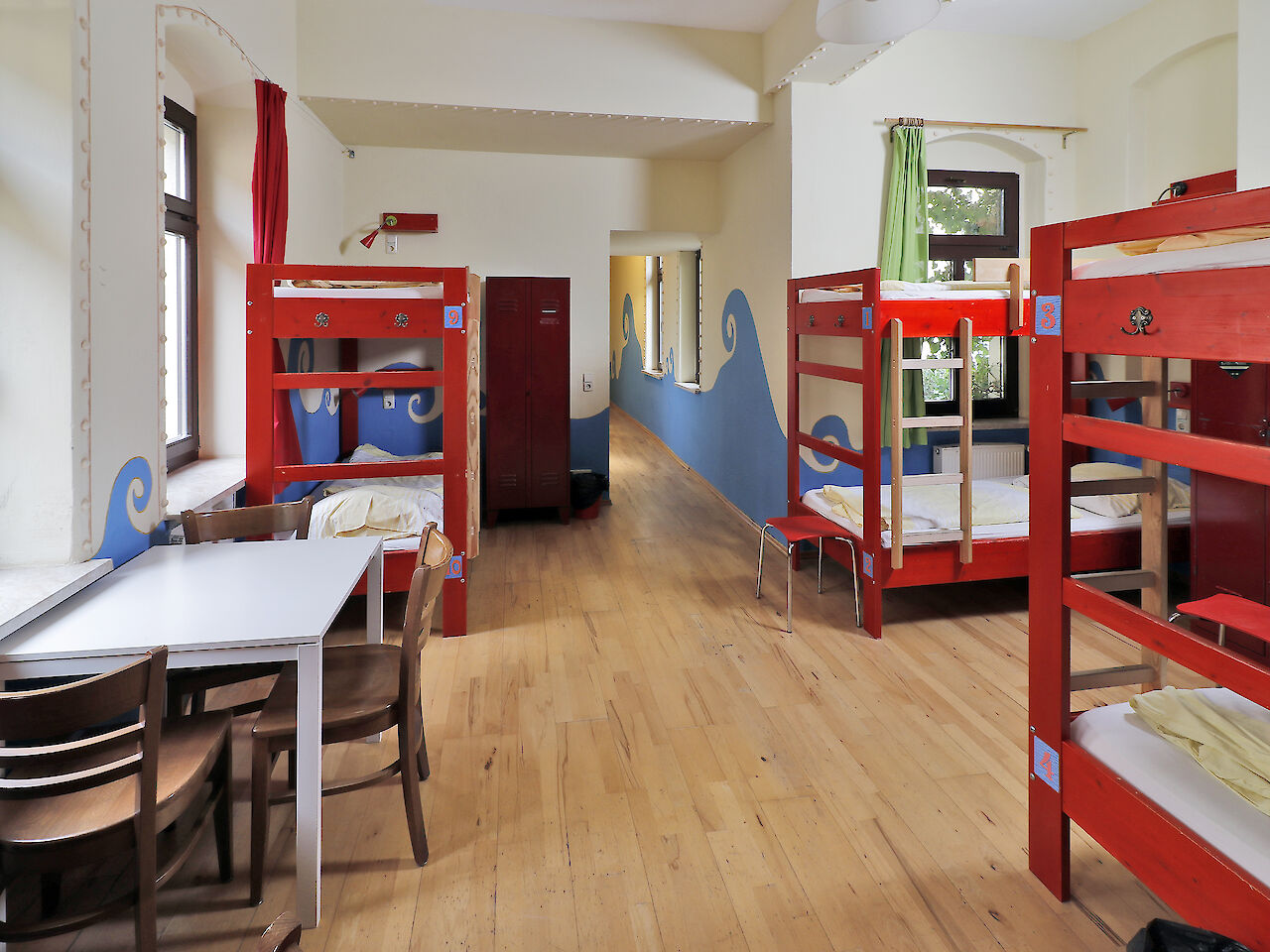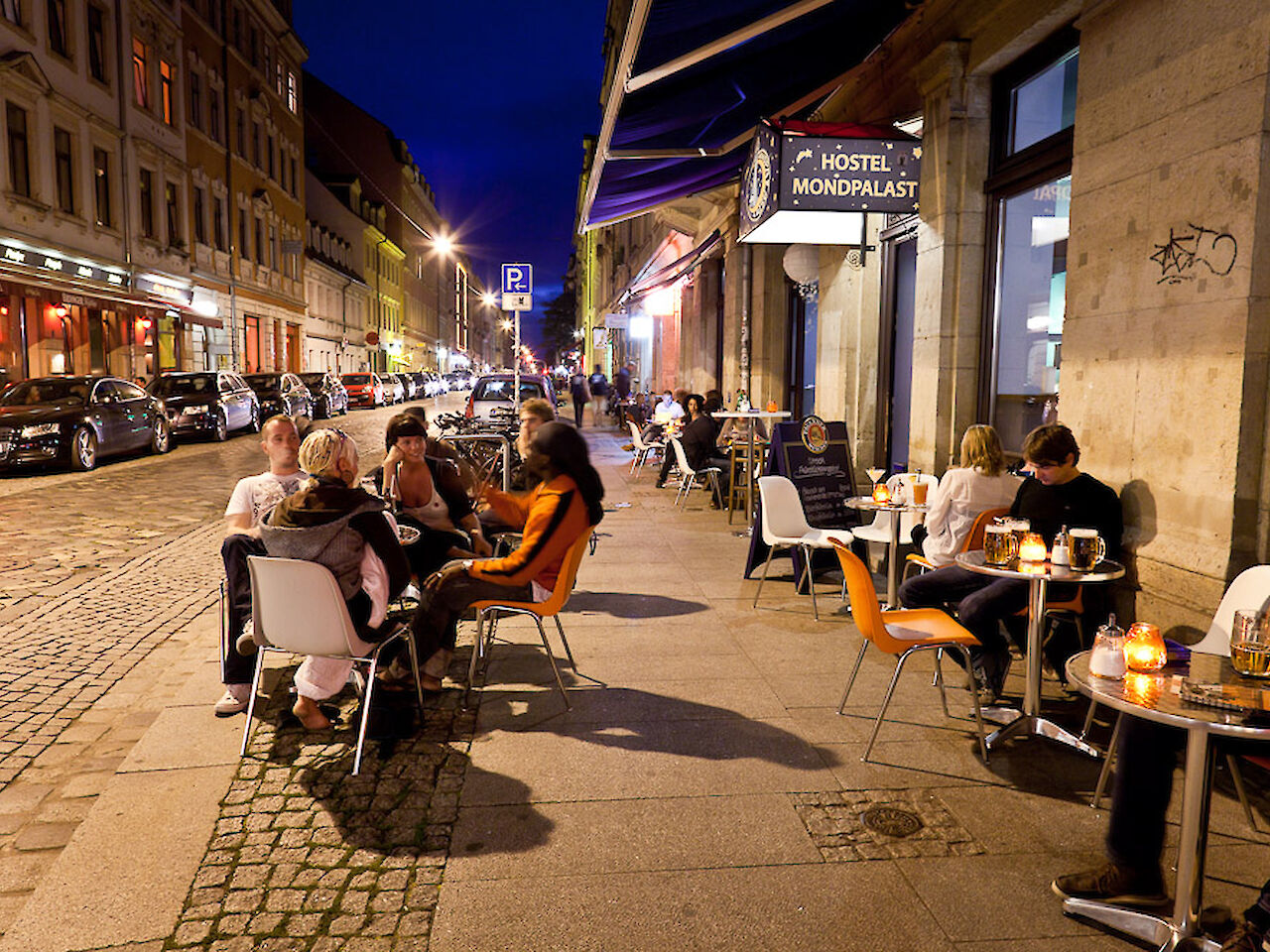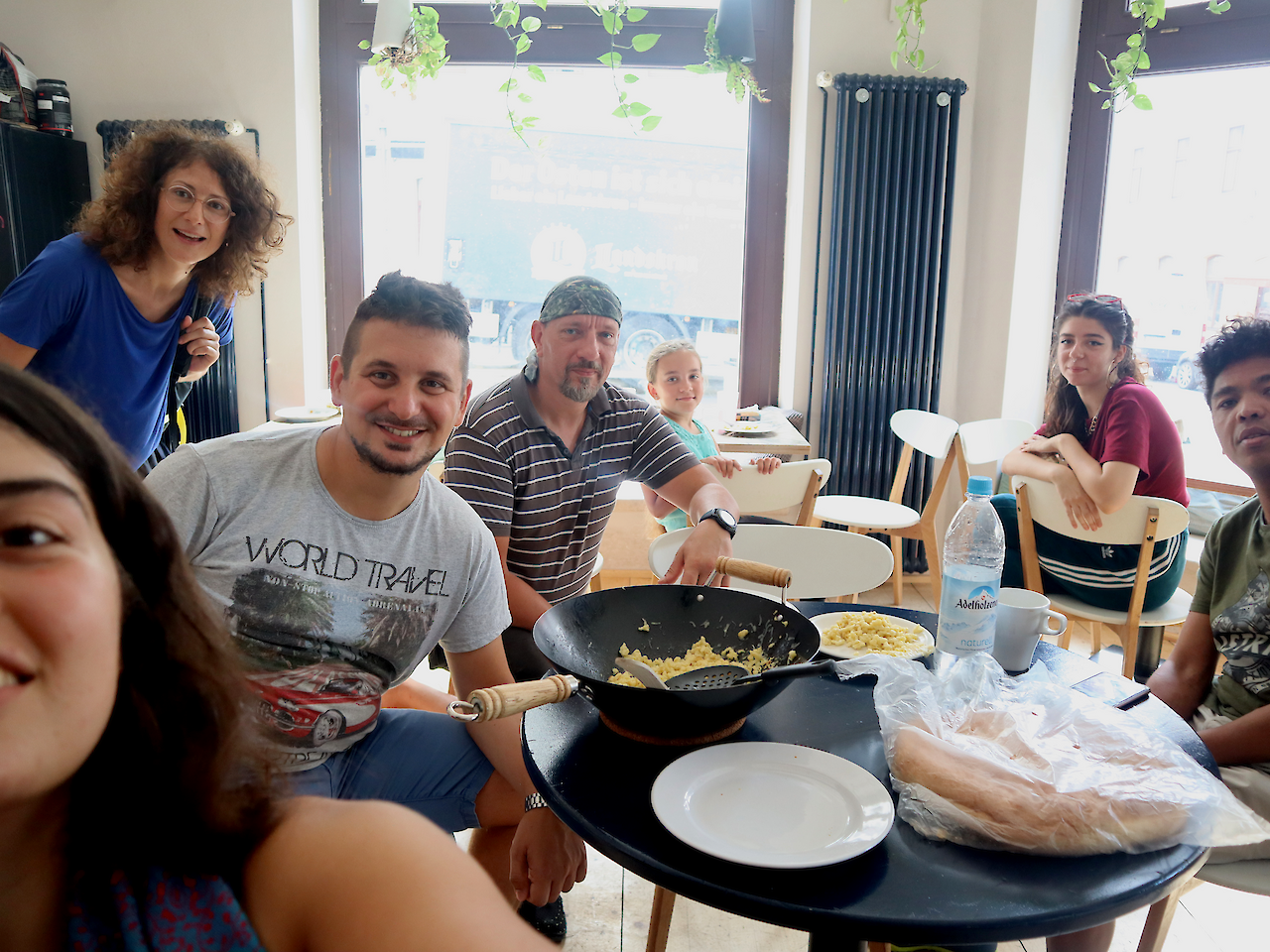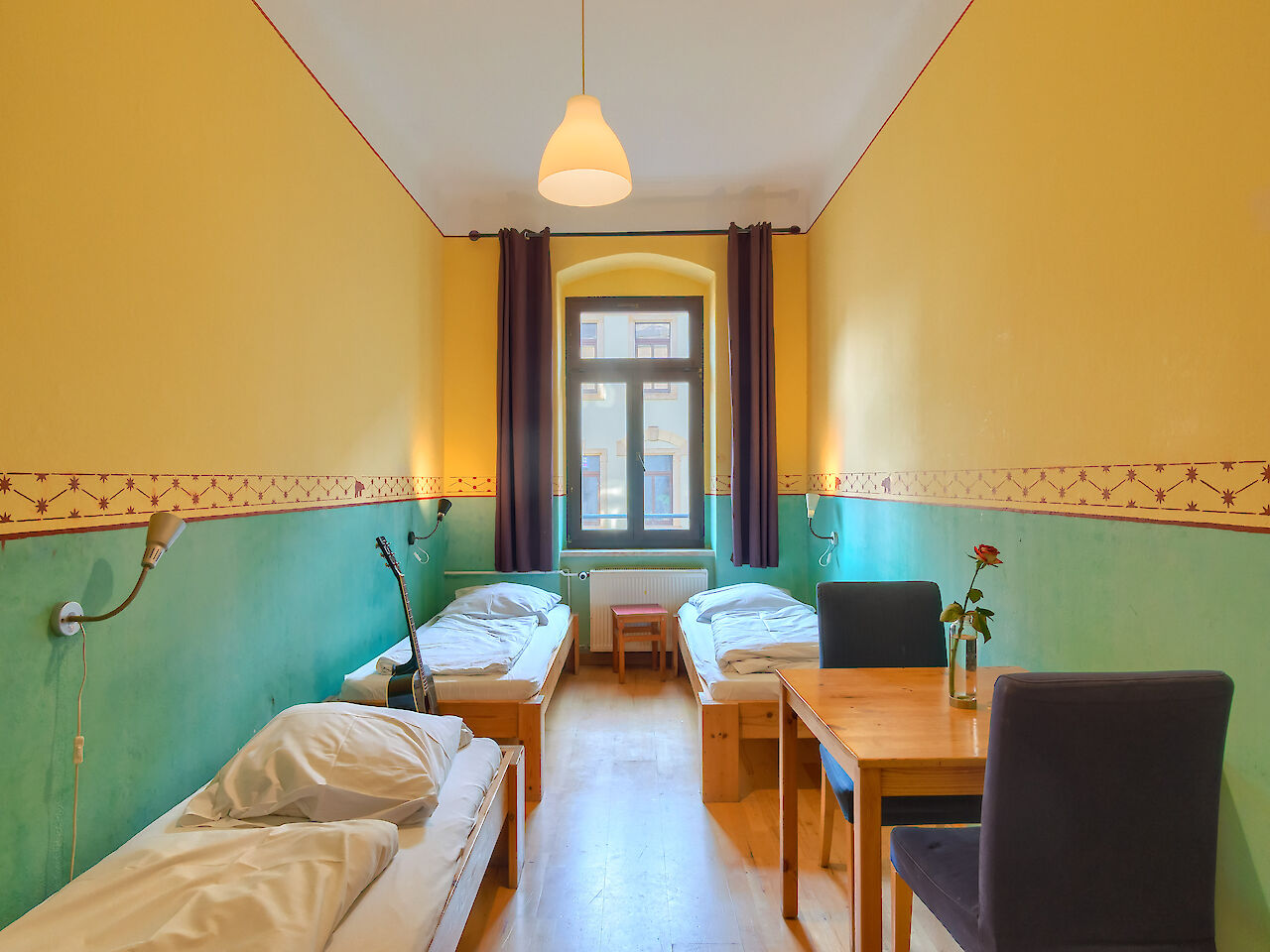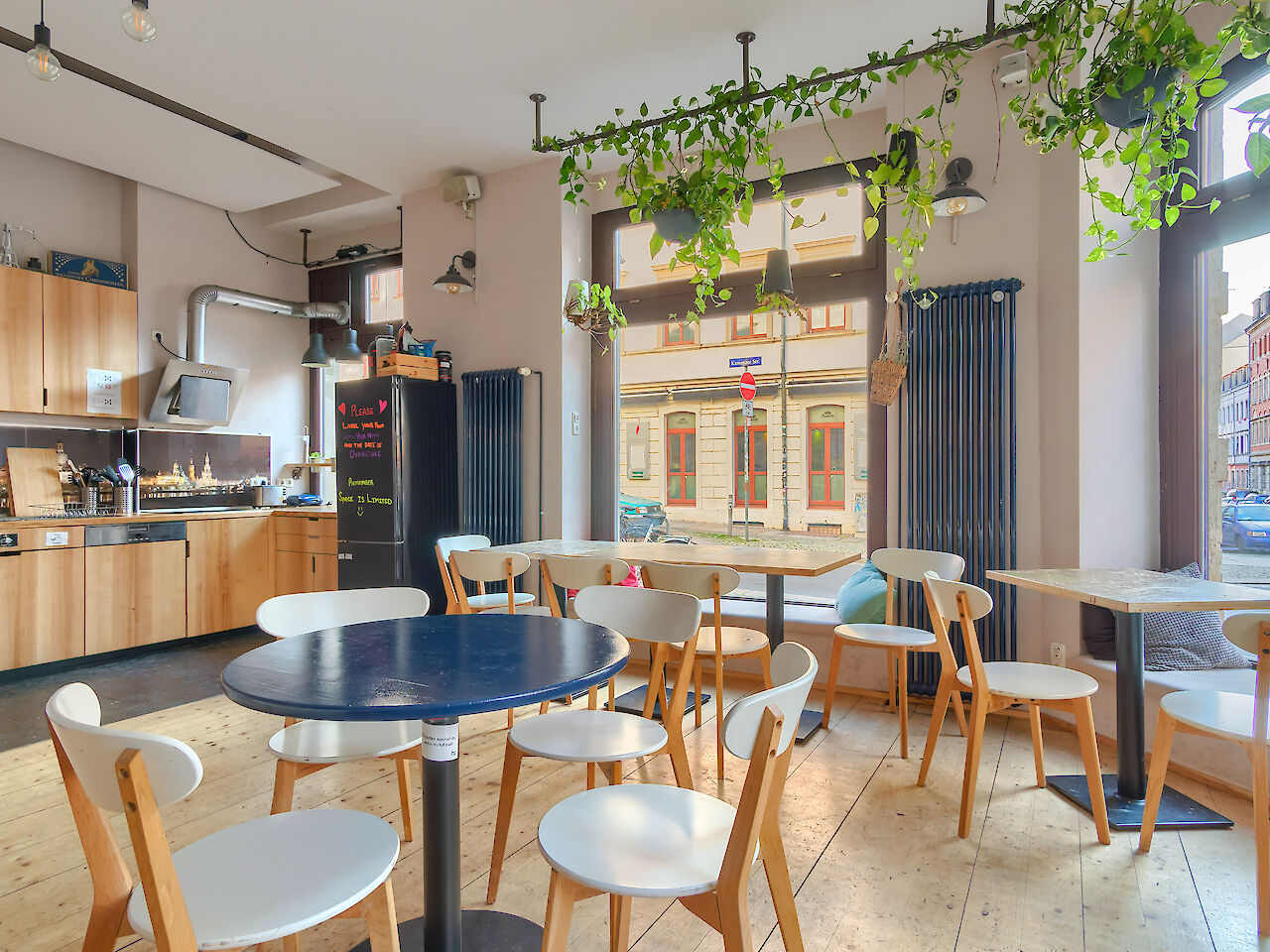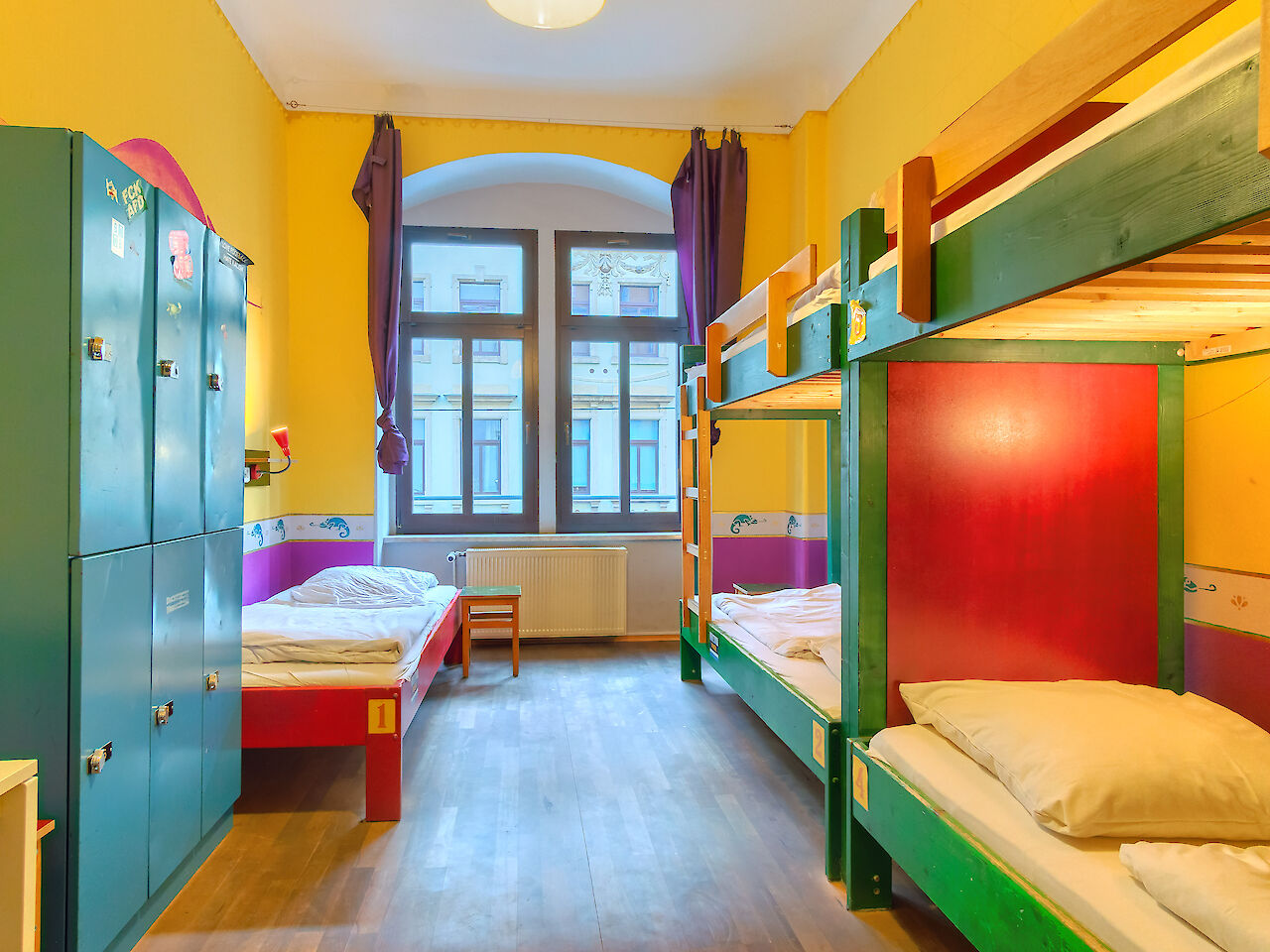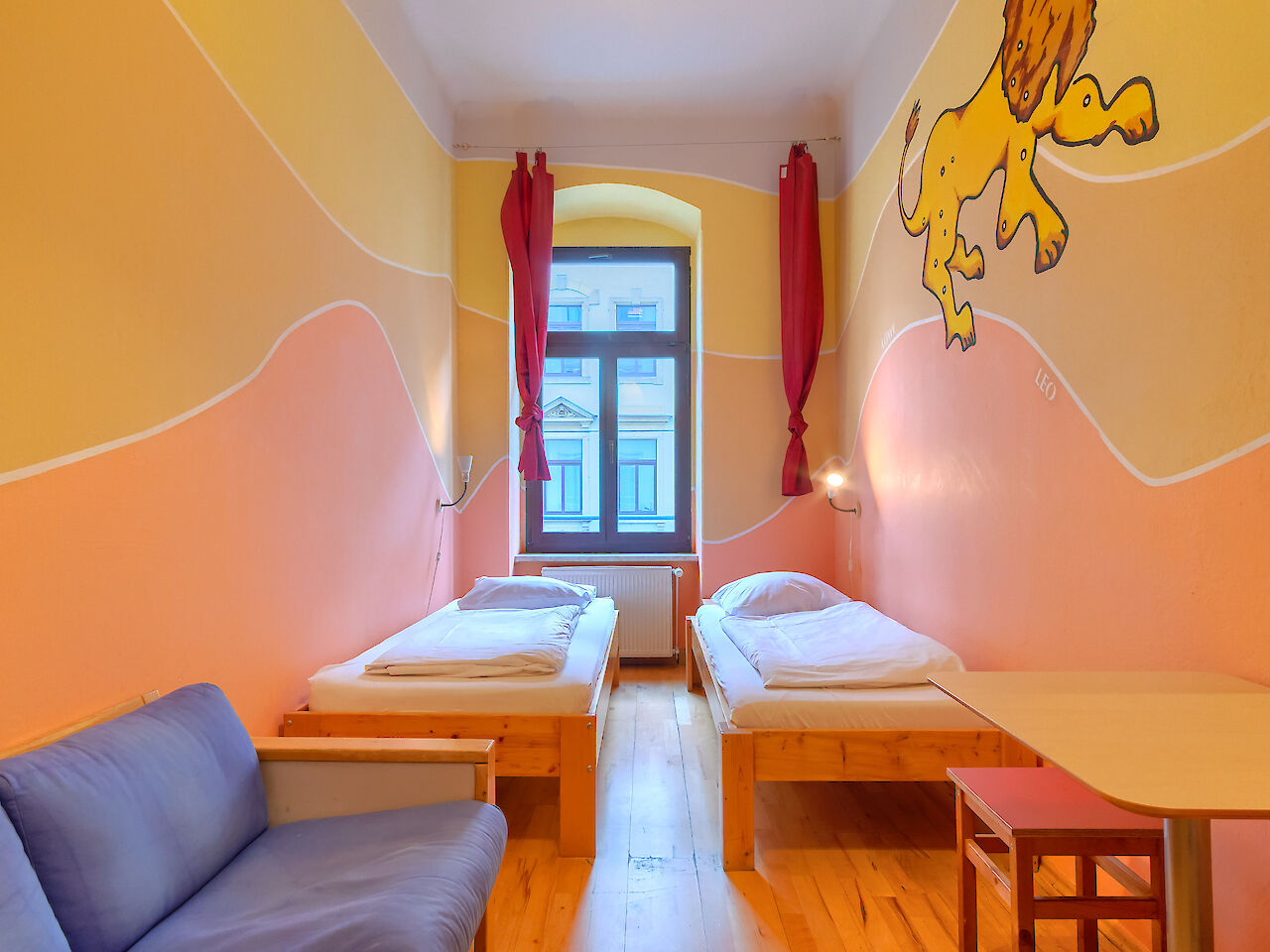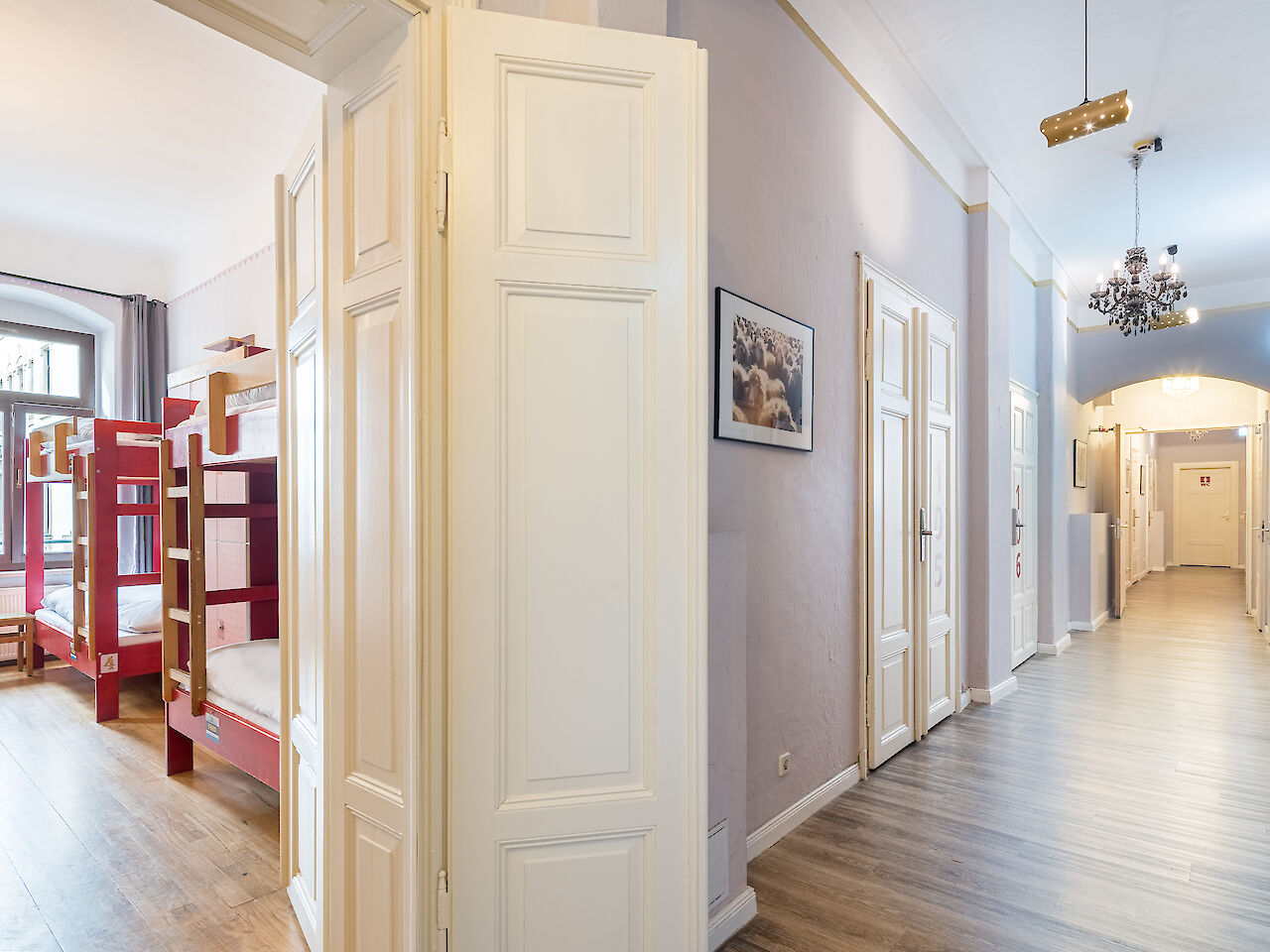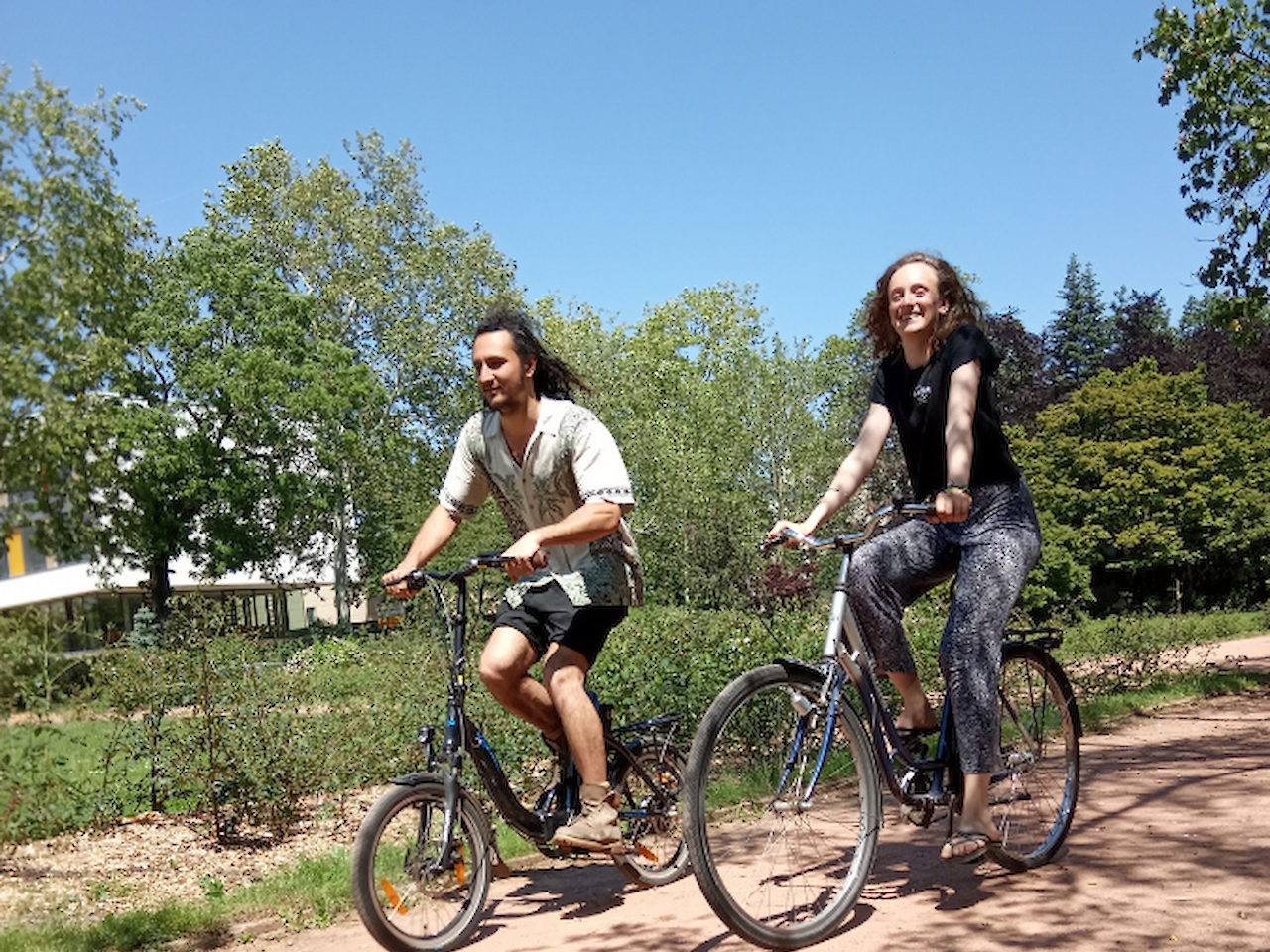 Low prices
You are on the right place: You will get the best price for your accomodation here on our own website. Guaranteed! Nowhere else on the Internet you will get the rooms/beds cheaper than here with a direct booking.
Our prices depend on season and occupancy. Please check your actual date for available rooms and the prices. If you are flexible in terms of time, it may also be worth to look for the best price on other days.
Late check-out until 13:00 €3 (per person)

Bicycle rental €8/day, E-Bike €12/day

Early check-in from 12:00 €3 (per person)
The city of Dresden demands from your guests an accommodation tax amounting to 6% of the accommodation costs. This is not yet included in the prices, as, for example, professionally arranged overnight stays or guests under 18 years of age are exempt from this tax. More info: http://dresden.de/beherbergungssteuer
Versatile service
Besides clean and comfortable beds at a central location in the heart of the trendy district the hostel has many more offers to make your stay in Dresden an all around successful experience:
Free, fast, reliable WiFi in all rooms

Completely equipped guest kitchen

Multilingual local receptionist

Lockers in all dormitories

Reading lamps and socket for each bed

Safe and dry bicycle parking

Bicycle and e-bike rental

bus tickets for Flixbus all around Germany

Launderette directly opposite

All you can eat breakfast offer

Hiking maps and tips for excursions

Later check-out until 13:00 possible

Bed linen already covered on the beds

Iron, hair dryer and straightener, umbrellas....
Events in our bar
Groups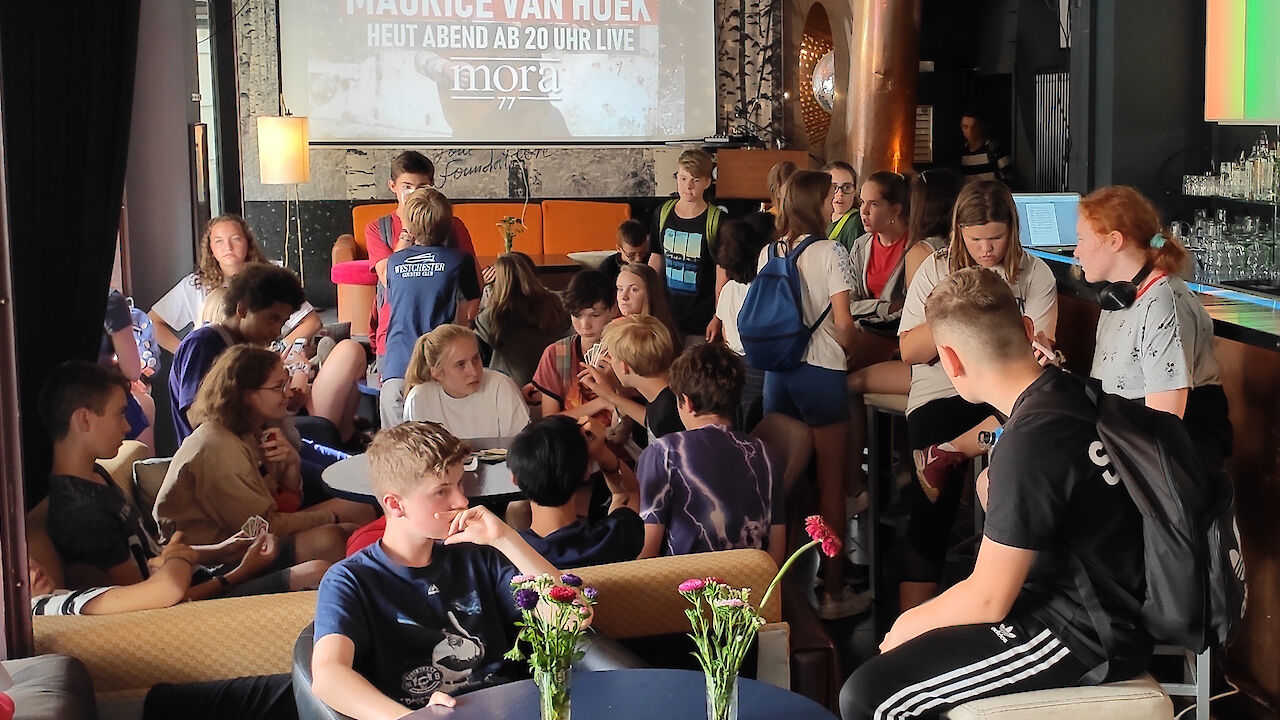 The hostel is suitable for groups. There are enough toilets and baths, the rooms are very spacious. For the group leaders there are single and double rooms with private bathroom. With just under 100 beds the hostel also offers enough space. The hostel offers two types of breakfasts, as well as evening meals and packed lunches. In addition, we are happy to help and support you in planning your day and have a partner program with various organizers in Dresden and the surrounding area.
Reviews
458 reviews in the last 12 months on Hostelbookers.com, Booking.com, Tripadvisor, Hostelworld.com, Google, RateMe!

| | |
| --- | --- |
| Atmosphere | |
| Cleanliness | |
| Facilities | |
| Fun | |
| Location | |
| Security | |
| Staff | |
| Value | |
Anzhelika // 21.09.2023 // Booking.com
Babatunde // 21.09.2023 // Booking.com
Stefan // 19.09.2023 // Booking.com
Martin // 19.09.2023 // Booking.com
ihate thenet // 18.09.2023 // Google Places

It's a nice hostel with a bar downstairs, there is a luggage room and a kitchen, not a lot of toilets, but enough showers. I loved the location, it's a bit away from the old town/ city center but right in the Neustadt, which is a cool and younger part of the city. 15 minute walk from the train station. Unfortunately when I was there a school group basically took over the hostel, so they always crowded the kitchen/ common area and bathrooms
Stepanska // 18.09.2023 // Booking.com
Shcivan // 18.09.2023 // Booking.com
Elise // 18.09.2023 // Booking.com

Le lit, la lumière du couloir qui ne s'éteint pas. Le bruit. Pas de quoi poser les affaires dans la douche. Pas de savon dans les toilettes Porte qui grince. Petit déjeuné minuscule
Tassilo // 18.09.2023 // Booking.com
Marta // 18.09.2023 // Booking.com

Great location Free coffee and amazing breakfast with vegan options Absolutely nice personel! Beautiful space in reception, really really cool It's most comfortable shower space, someone project it really good. You have enough space to put your clothes and wear them after.

Its loud from the street Matters could be little bit more comfy
Adam // 18.09.2023 // Booking.com

Die Lage hat mir am meisten gefallen
Alicja // 17.09.2023 // Booking.com
Piwko // 17.09.2023 // Booking.com
Wiktoria // 16.09.2023 // Booking.com
J // 16.09.2023 // Booking.com
Kateryna // 15.09.2023 // Booking.com
????? // 15.09.2023 // Booking.com

Czysto??, lokalizacja, udogodnienia, integracja.

Gniazdko daleko od ?y?ka)
Drp5 // 14.09.2023 // Booking.com
Jan // 14.09.2023 // Booking.com
Luca // 14.09.2023 // Booking.com
Nicolas // 13.09.2023 // Booking.com
Cesar Dutten // 12.09.2023 // Google Places

I recommend for young social people. Great rooms, good breakfast and place to store your bicycle. The bar in the bottom also has great vibes for young people to get a drink. Only tip, there is only one outlet for your bedroom so take a charger with mutiple Usb connections if you have more than one thing you need to charge.
Micha-alexander // 12.09.2023 // Booking.com
Sara // 11.09.2023 // Booking.com

You really feel like sharing a nice student flat ;). Free coffee, free tee, kitchen and some free food (if you are lucky),lovely and caring staff It was a wonderful but short stay in Mondpalast. Absolute recommendation / charming Neustadt hostal open round about the clock
Anonym // 11.09.2023 // Booking.com

Unglaublich nettes Personal, das die Gäste und deren Bedürfnisse im Blick hat. Der Mondpalast ist sehr jung und offen, das Publikum schön durchmischt, einfach lässig und gemütlich.
Özcan // 11.09.2023 // Booking.com

Konumu, çal??anlar?n güler yüzü ve yard?mseverlikleri çok ho?uma gitti. Karma odada kald?m ve hiçbir rahats?zl?k duymad?m, herkes çok sayg?l?yd?.
Vladyslav // 11.09.2023 // Booking.com

Friendly staff, relaxing atmosphere, clean rooms and showers and all this for a nice price, well, how can you not fall in love with this place.
Yousef // 10.09.2023 // Booking.com
Luzie // 10.09.2023 // Booking.com

Really nice atmosphere in the hostel! Free tea and coffee.

You can miss the key cards fast, if you are not used to that concept!
Stan Perchepied // 09.09.2023 // Google Places

Hostel with a very good location. The neighborhood is packed with pubs and restaurants. Public transport is just around the corner. The staff is very kind. Rooms, showers and common areas are kept very clean. Good value. I'll most definitely come back if I am around there another time.
Narges // 09.09.2023 // Booking.com

It was a great stay. Personell were super friendly and very nice. Great vibe.
Kraehenbuehl // 09.09.2023 // Booking.com

Sehr freundliches und hilfsbereites Personal. Unkomplizierte, gemütliche und familiäre Atmosphäre. Zentrale Lage. Gutes Frühstücksbuffet.
Chiara-michou // 09.09.2023 // Booking.com
Werner // 07.09.2023 // Booking.com
Alfieri // 06.09.2023 // Booking.com